We know the adoption of new strategies and technologies can sometimes be difficult and time-consuming. Whether you're already using IRIS Connect, or you're considering investing in video-based professional development in your school, here are 5 quick and easy ways that you can use the IRIS Connect system this term.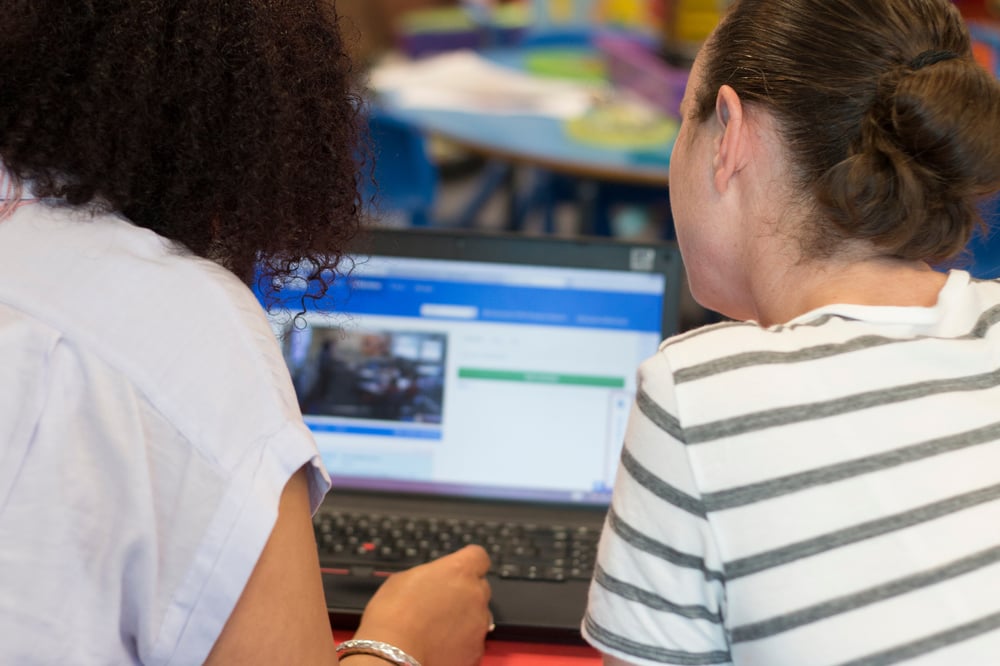 1. Edit your video reflection and share only your favourite activity
How many times have you explained an effective activity to each of your peers individually? Or had another teacher come up to you asking how you run a task in your lessons? What if there was a way you could show multiple colleagues the activity in one go rather than just explain it?
Luckily there is! Find the lesson video that has the activity you want to share in it. Extract the footage of the activity using the editing tool to become a stand alone video of it's own that you can share with others. It's as easy as that!
2. Engage in a professional dialogue with your colleagues
We know from research how useful dialogue can be in supporting professional development. Why not reach out to colleagues who are seeking professional dialogue and have them share a short reflection with you (ask them specifically what area they want to focus on) and use the time-stamped comments to give contextualised feedback.
You could also give Film Club a try. Born out of our research project with the EEF, Film Club helps you and your colleagues to analyse and discuss teaching and learning more effectively, successfully developing a culture of openness and trust.
3. Collect your pupils' voices
Use the kit to record pupil feedback. You could ask them what their favourite part of the lesson was or what they found most valuable.
Getting feedback from your pupils on what they have learned let's you know if your teaching is helping them to achieve the intended learning outcomes and can adapt your teaching where necessary (for example spending more time on a particular theory if students are struggling to understand it).
You might be surprised by the difference in answers when asked face-to-face.

4. Use the Group Store to read up on specific areas of professional development
The IRIS Connect Group Store in the platform is full of useful information and resources for CPD. You could download one of our many practical guides for example.
One of the best ways to improve outcomes for learners is through self review and reflection. So, taking a look at our Practical Guide to Self-Reflection might be a good place to start. In it you'll learn:
What is holding you back from effective self-reflection

How to use any lesson as a meaningful tool for development

How to embed objective reflection as an on-going practice
5. Make a brew
Not comfortable on camera yet? Set the kit up in the staff kitchen and record yourself doing mundane tasks such as making a cup of tea! Try to do this 5 times. The more you watch yourself here, the easier it will be to watch yourself in the classroom.
We hope you'll have fun using one or more of these things this term and we'd love to hear from you - let us know what you found most useful or if you have any more we can add to our list! Comment below or Tweet us @IRIS_Connect.