Guest blog written by Claire Probert, Lancot Challenger Academy
CPD. So often associated with death by PowerPoint, as a room full of tea-drinking teachers subtly write ever expanding to-do lists to be completed later that same day, if not during the training!
I don't find this acceptable; I firmly believe that we should practice what we preach. For our pupils, we rightly demand that our staff eliminate passive learning, develop active questioning, promote pupil-led learning and all within an engaging, safe and positive climate. At my school, my staff deserve exactly that too and myself and my IRIS Connect Lead, Jenny Fraser, are passionate about offering this to our team.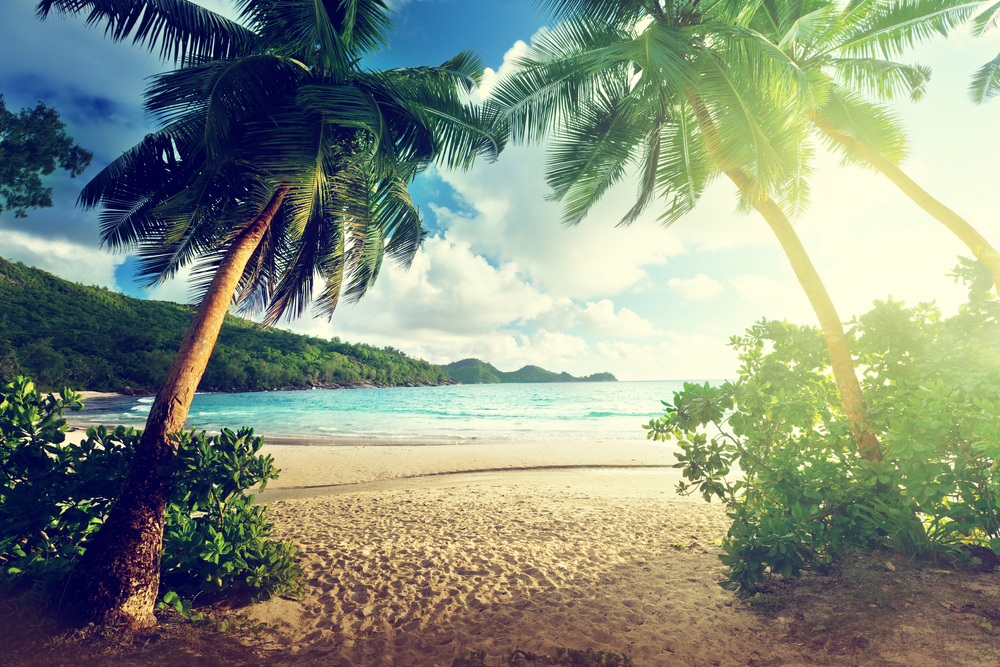 It would be wonderful to say that IRIS Connect was welcomed into our school with open arms, shrieks of excitement and a long queue of staff desperate to be captured on camera. It would also be a lie. As with any new initiative, there is often an air of uncertainty and, in some cases, fear and trepidation. Change can frighten many and my team would happily admit that they were no exception. Let me explain the fear-factors and how we worked to eliminate them.
Reality check 1 – The Kim Kardashian Dilemma: Does my bum look big in this?
The classic self-confidence crisis where we are less concerned about teaching habits and questioning skills and too quick to judge ourselves. "The camera does add ten pounds, right??... Does my voice always sound like that?... Did I actually brush my hair this morning?"
The list is long but the answer is straightforward – leaders must lead by example. As with any effective lesson, a good model makes a difference! As I shared my first Reflection, I used it as an opportunity to work with the staff to create an IRIS Connect Code of Conduct which included important details like being positive, professional and constructive. My team soon realised that it was a safe space and, whilst we still have the odd gasp when we notice something about ourselves (like when I recently saw just how short my leopard print tunic is that I recently taught a class in), there are far fewer and the Code of Conduct remains unbroken.
Reality check 2 – IRIS Connect is not Big Brother
As we introduced IRIS Connect, an immediate stream of questions flowed from some staff. "Why?" Why do they want to film me? What will they do with it? Who will they show? The undefined but ever present 'they' that, depending on the content, can include senior leaders, advisers, parents and even colleagues.
In reality, there is no 'they'. IRIS Connect is designed for SELF-reflection. Only if you choose to share your recording can someone else see it. And if you change your mind? You can remove the share at any time.
When it comes to 'putting yourself out there', attack is often the best form of defence. This is less a reflection on IRIS Connect but a reflection of the culture within your school.
There is a reason Big Brother no longer exists. The show is a prime example of the negativity that can result from the Big Brother Is Watching You culture, setting a climate of fear and distrust.
This is where you can take inspiration from Love Island. Why? Because who needs to be open to change more than somebody who alternates between a variety of partners every few days? Never ending uncertainty and a whole heap of mistrust and doubt.
The answer however is simple. As part of the culture setting process, set out your boundaries, expectations and do not waver from them. Consistency is key. Eradicate mixed messages and unexpected changes.
Reality Check 3 – Britain's Next Top Model
As said previously, a good model from SLT is an effective way to start – set the standard and create the climate.
In order to demonstrate the true power of IRIS Connect, I suggest you start with a free IRIS Connect CPD programme, Film Club. Film Club is a series of teaching clips, with pun-based titles, such as A Beautiful Mindset and The Empire Talks Back. Educators read snippets of relevant research, watch together and analyse the lesson from every angle. This never fails to promote focused professional dialogue around elements of teaching and learning and clearly models the power of collaboration and observation.
As with any good cinema visit, this also provides opportunities to eat your body weight in popcorn or other such snacking delights. At Lancot, we don't accept any form of snack discrimination. If nachos are your thing, tear and share away. Pringles? More popping, less stopping. There is no prerequisite for work to feel like work. Our aim is to create a relaxed learning environment where staff can enjoy the true cinema experience. It may seem simple, trivial to some, but it is an essential aspect of Maslow's Hierarchy of Need. Rushing to a training session at the end of a long and stressful day where lunch may have been no more than a rushed cream cracker while multi-tasking the never ending To Do list does not put any team member into a mindset for purposeful learning and fruitful interactions. Trust me, movie snacks have the power to change that. (Please not disclaimer: If this leads to lawsuits for adding more than 10lbs while on camera, I currently have no solution for that!)
We are thrilled to say that as a school we are now at a point where IRIS Connect is such a fundamental part of our day-to-day practice, that we use our own teachers' reflections as the Film Club clips.
So, back to Big Brother and identifying the arguably more positive aspects of this show… the opportunity for a little self reflection. Observing yourself around the clock for weeks at a time (after you've been evicted, of course) is an extreme version of what I am about to suggest and is a level of scrutiny that even I, as a self confessed IRIS Connect super fan, am simply not ready for. I am fine without knowing how loudly I may snore, just how bad I look upon waking up or just how annoying I become after my third Sauvignon Blanc. However, I have enough curiosity to want to reflect upon my teaching through the eyes of my most valued observers, my pupils. Do I really talk more than they do? Are my questions as open-ended and challenging as I think they are? Do I … (need to consult another form!)
Forms
Self critique… separating the truth from what you think is going on. Have you ever been on the receiving end of feedback where, no matter how constructively it is phrased, you just want to cry out "I did let the children talk more than I did! I did ask three higher order questions. More in fact!!' and so on…
Well, there's only one way to truly uncover your strengths and areas for development and that is to see for yourself… literally. Am I suggesting you use IRIS Connect as a tool for backing up observation objections? Far from it. Completely the opposite in fact. Both observations and the IRIS Connect software may cause a twinge of anxiety or a surge of adrenaline and excitement (it has been known!) but the intention of both should be to strengthen practice across the school in a climate of supportive feedback. So why not take ownership over this yourself? If there is an area that you would like to work on, forms are the perfect solution. For example, teacher questioning, learner questions, differentiation. You can find all these prepared for you in the Group 'Statify' when you log in, here.
Groups
In this IRIS Connect journey, you are not alone. In the words of Friends, 'I[RIS'll] be there for you…' There is a whole IRIS Connect community out there just waiting to make FRIENDS and offer support, guidance, ideas and inspiration. The first example of this is your IRIS Connect consultant, (in my case, it's Thirza) who has a direct link to your school and is on hand to talk through any ideas, queries or link you up with like minded colleagues.
Secondly, IRIS Connect Groups provide a wealth of resources to deepen and expand your journey, and if you're a customer, most of them are completely free…
There is a vast range of Groups on IRIS Connect that are invaluable for immediate access to good practice and current research.
One of our plans for the future is to use our TRIAD programme in order to make the most of this resource. Our TRIADS will work in groups of common interest, be it phonics based, the mastery curriculum, Maths CPD or SEND for example.
To demonstrate our commitment to self directed CPD, we will build in time for our staff to familiarise themselves with this valuable resource bank. Through directed TRIAD meeting times, staff will join groups in order to further enhance their knowledge and understanding of these key areas. Once there is an awareness of and appreciation for the significant benefits of these groups, we are confident that many of our staff will continue to access it as part of their independent CPD research.
To conclude, I am not expecting an IRIS Connect video to suddenly become the summer must-watch or gain the cult following of some of the above named shows (sorry lovely IRIS Connect people) but equally, in the world of education, it has in my eyes already reached this high accolade. I am not talking from a research perspective but as a Headteacher who has lived the IRIS Connect journey first hand and now, put simply, could not imagine life without it… However, the biggest success in my eyes is that many of my staff would echo this sentiment. Should you wish to liaise with my team or visit our school, everybody is welcome.
Guest blog written by Claire Probert, Lancton Challenger Academy.
Why not download our free guide to enabling effective teacher reflection to learn more about how you can become a reflective practitioner >