Day to day inspirations & creativity for the classroom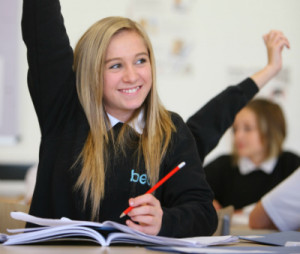 What are you inspired by?… A beautiful sight on your morning commute? A sunny day? A colleague embracing achievement? A comment by Stephen Fry on Twitter? A pupil enthusing about a leap forward?
Inspirations can be varied and sometimes surprising. It is in our nature to take inspiration from the world around us and apply these often abstract sights to our own experiences. If being inspired and encouraging is part of one's day to day life as mine is as an artist, then it is also a daily job to find inspiration and keep ones creativity 'topped up'. Here are some ideas to get you thinking about what inspires you and how you might activate it to be more productive.
I work with objects and the urban environment so find I often seek inspiration in the world around me; in hidden and surprising places, in other people's work and intellectually in blogs and articles, I allow myself to play with notions and ideas. I find beauty inspires me and encourages me to create for myself. Intrigue is also stimulating… I hoard these experiences and relish them, sometimes stock piling to dip into. I've learned that knowingwhy something is intriguing or interesting is not important and, quite often, the reasons eventually becomes clear and can, perhaps, lead to a new direction. If not, then it can just be enjoyable for the moment.
If you work with people, however, perhaps you find inspiration more often stems from other people and interactions and conversation? With the world now so globally connected, finding stimulus from other people is easier than it ever has been. Try placing those that are encouraging around you. Do you have mentors and gurus on call? Awareness of what is lacking and understanding the stimulus required to help can direct you to the right resources.
Environment
Environment is an important trigger for creativity. A vibrant or stale work place will have an impact however subtle. If you are experiencing a mental block your pupils may be too! The learning environment should be full of possibility and opportunity and this is never static. Change the wall displays regularly, perhaps as a focus of a group activity or project to engage the pupils with their environment too. Use imagery by the students and from places they know or have worked with. Extend the walls of the classroom! Everything should be resonant with meaning or trigger memories of experiences or feelings. Why not change the layout of the room too? If I want to get attention in a meeting I change the layout of the chairs, this gets everyone on their toes the moment they walk in!
Play time
It is easy to get bogged down with work so take time to top up your creative bank. Go to events and seminars (watch them online if you can't visit in person), tweet and join in. Find ways of incorporating your subject into your routine and consider these activities treats to enhance your wellbeing, not as homework. Break the routine, express yourself, do something random, go on… commit a creative act! As a teacher it must be important to experience and enjoy your subject for yourself not just to pass it on. Some of our online resources might help… links? What you experience may not be directly transferable to the classroom but original thought and excitement for a subject is contagious and it will have a positive impact on teaching and what students perceive.
Keep trying
Be encouraged however that inspiration is not an endlessly flowing river and it is sometimes difficult to find. When not inspired; finding inspiration is difficult! Understanding your own creativity in order to channel it can be rewarding and useful. Most of all…enjoy it!