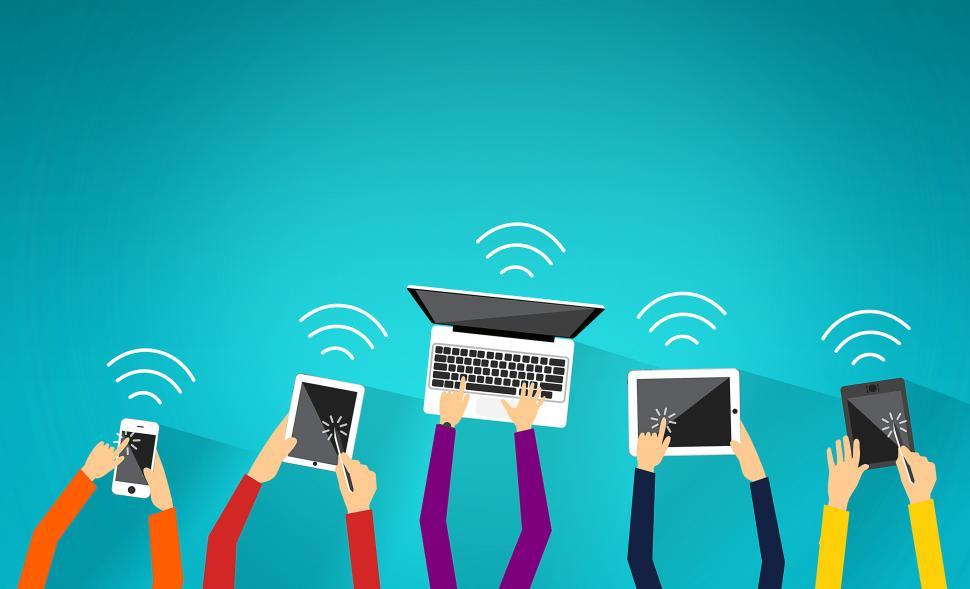 The education system is becoming more collaborative. Arguably the profession has always been more open than most, but there is now an explicit expectation for organisations like Teaching Schools and academy chains to foster inter-school collaboration and for school leaders to drive high quality professional learning networks.
Teachers themselves have also been drivers of change. From spontaneous connections via social media to the more formal links via the Chartered College of Teaching, more teachers than ever before are working together to develop professionally and improve outcomes for learners.
Breadth vs Depth
However, there is tension at the heart of collaboration over distance. Decades of research show that the key interactions required for effective professional learning are deeply rooted in context and practice. This challenge is neatly summed up by Richard Elmore:
"The effectiveness of professional development is the inverse square of its distance from the classroom."
Consequently, as the number of schools in chains, trusts and alliances has expanded, many have struggled to retain the quality of the support they offer. Spreading limited resources more thinly risks losing the depth and quality required to make sustainable change.
So how can the education system overcome these challenges? The answer, some have found, lies in technology. Windsor Academy Trust (WAT) have added depth to their school-to-school support with a collaborative video platform and the Chartered College of Teaching has leveraged the same technology to enable effective professional learning and certification at distance.
Windsor Academy Trust
With seven schools (two secondaries and five primaries) making up the Windsor Academy Trust (WAT) it has grown significantly since its formation in 2011. Their thought leadership and success has been recognised by the Chartered College of Teaching who invited them to become a regional network hub in 2017.
Initially focusing on self-reflection and peer-mentoring, WAT created a trust-wide Group in the IRIS Connect platform, named Hotspots, that focused on sharing practitioner expertise. This enabled teachers from all schools the opportunity to watch and comment on the examples of real classroom practice, this process reinforced the trust, collegiality and openness required for long term sustainable growth.
Most recently, WAT have launched their latest IRIS Connect project, with their Pedagogy Champions. The programme brings together 40 teachers from different schools across the trust with the aim of undertaking practitioner-led research to highlight effective practice and develop their critical thinking skills.
Chartered College of Teaching
Historically, professional development and accreditation has missed concrete links between theory and professional skills in practice. The Chartered College of Teaching is now using IRIS Connect to address this challenge. Through the IRIS Connect platform, teachers will collaborate and refine their practice with colleagues in other schools. Participants will document this process of refinement and demonstrate their use of educational research to improve outcomes in their classrooms.
Over 130 participants in more than 100 different schools are currently engaging in three cycles of collaborative enquiry using video as part of their broader accreditation process, again a process which would be very hard, if not impossible, to achieve without video collaboration technology.
"Our Chartered Teacher programme sits at the heart of our work to recognise the knowledge, skills and professionalism of teachers. We are pleased to be partnering with IRIS Connect to support the delivery of this pioneering programme. Through access to their tools we can further support our members to strengthen their professional learning, which in turn will benefit the children and young people they teach and, ultimately, the profession."
Cat Scutt - Director of Education and Research for the Chartered College of Teaching
Find out how the Chartered College of Teachers are using IRIS Connect's world-class video technology to support their teachers working towards Chartered Teacher status.
---
Not Just video
IRIS Connect's core purpose isn't to promote a technology but to ensure that professional learning is impactful. This means exposing teachers to a blend of learning experiences in a way which is aligned with broader organisational need. Both the Chartered College of Teaching and Windsor Academy Trust have benefitted from not only IRIS Connect's video tools but also from engagement with their professional development team. IRIS Connect's professional development team have worked to identify each organisation's specific learning objectives and then built platform-based video learning experiences which deliver them.