Guest blog by Daniel Simons from Trewirgie Junior School
Daniel is the Director of Learning and Teaching at Trewirgie Junior School in Redruth, Cornwall. He is also an SLE for Mathematics and Teaching and Learning, and supports schools locally, nationally and internationally. He has been using IRIS Connect to support his work since 2014.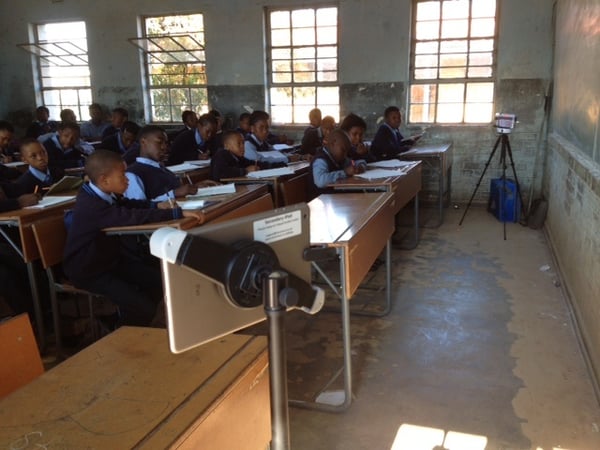 There are many challenges to supporting the development of teacher training in other countries, not least:
- Developing an understanding of the existing culture with regards to CPD,
- The pressures that already exist for teachers
- Their willingness to accept support from an unknown team of British 'experts'
But the South African colleagues I have been working with for the past four months on an ongoing distance learning project, were hugely enthusiastic about IRIS Connect, mastered the procedures quickly and were consistently happy to reflect on their practice.
---

About the project
Run by the British Council and South African Department of Basic Education and financed by BEIS Newton Fund, our aim was to support mathematics teachers with their CPD in township schools in the outskirts of Johannesburg using IRIS Connect.
The project involved placing a Discovery Kit in each of the six participating schools for use by newly qualified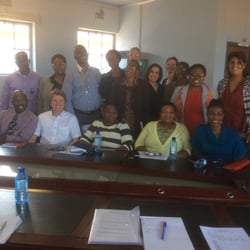 and experienced mathematics teachers, and encouraging them to use video reflection as a vehicle to develop pedagogical and conceptual understanding.
The nods of acknowledgement when I showed pie charts demonstrating improvement in questioning and teacher talk helped to convince teachers and senior leaders that this wasn't a gimmick and represented an exciting CPD opportunity for all concerned.
A senior representative of the South African DBE commented repeatedly that the system is, "…as close to a silver bullet for teacher CPD that has been produced in all my time in teaching."
For reasons of sustainability beyond the end of the project, we also looked to develop a culture of networking by linking teachers of differing experience, as well as members of the local advisory teams, across schools and geographical locations.
By the time I returned to the UK, all of the teachers were proficient in using the system and eager to share reflections with me, focusing on areas such as behaviour management, differentiation and concept development.
The online support provided by IRIS Connect was invaluable. The way the technicians took control of our laptops remotely wowed the South Africans and left them feeling confident that they could operate the system in our absence.
Skip to read key findings of the project >
---
An extraordinary distance learning experience
The project has been an extraordinary distance learning experience. I was invited to be involved because of the way that I use the system in the UK and the total belief that I have in it to support effective self reflection and collaboration. Whilst I was in my hotel in Johannesburg, I was thrilled to be able to login to my profile and support two colleagues from my own school in Redruth who had shared reflections with me whilst I was away.
Since returning, there has been a steady influx of emails informing me that a teacher has shared a reflection. It is remarkable to sit with a cup of tea in my kitchen in Cornwall and be able to observe a colleague delivering a Grade 10 lesson on functions in a classroom on the other side of the world.
However, the fact that I can help from a distance of 9000km hints at another exciting opportunity for the South African teachers regarding CPD. At present the huge distances between schools prohibit effective centralised CPD, so the advisory staff are beginning to explore ways of using the platform to capture and disseminate effective and exemplar practice throughout the country.

Now that I am home, it is even more satisfying to receive WhatsApp messages from my friends in South Africa thanking me for the advice, support and impact our collaboration is having on their teaching and, crucially, the progress of their learners; and no impact is more significant than that.
---
(scroll up for the full story)
This pilot project was evaluated by an independent evaluator specialising in designing and conducting impact and evaluation studies in STEM education.
The evaluation demonstrates that the pilot project was successful in advancing aspects of teaching pedagogy, concept development and providing mentoring support to the teachers involved in the pilot project.
Key Findings
Increased teacher confidence in implementing pedagogical approaches and networking
Improvements in learner behaviour and engagement in class
Improvement in teachers' awareness of how students learn and developing a more learner-centered approach to their teaching, including:

Improved lesson planning
Developed explanation of maths' concepts in class
Developed differentiation in the classroom
Increased active learning during the lesson
The report concludes that the potential benefits of using this model of video-based mentoring extend well beyond improving the skills of practicing teachers. One trainee teacher commented that resources like IRIS Connect would encourage him to have a career as a teacher and another said he felt the platform could revolutionise teaching in SA because it would help young teachers to connect with each other and share ideas when they are learning the job.
The Deputy Minister of Basic Education, Mr Enver Surty, explained the value of the technology for training staff over huge distances:
"In the South African context, where subject specialists in Maths and Science are in short supply, the IRIS Connect system allows for teacher support offered by district subject specialists. Given the shortage of subject specialists and the vast distances between the schools they support, the IRIS Connect platform can increase the scope, reach and impact of myriad forms of district support."
Lessons learnt
This project enabled us to learn some valuable lessons for effective delivering of our services in environments different from our core region: the UK.
The local technical challenges (internet connectivity, ICT literacy and communication methods) and cultural differences in SA required that we fully apply our adaptive expertise. This resulted with optimising the technical aspect of our system and tailoring the communication and the induction &adoption approach to suit the local conditions.
We have since been able to use that adaptive approach successfully in other parts of the world, especially in developing markets, enabling educators in more than 20 countries (and counting!) the opportunity to collaborate and share via our platform.