Discover PD that teachers really want
We recently asked 1000 teachers what professional development activities they would prioritize if they were in control of their PD, and received some interesting insights.
Our survey showed that teachers really value collaborative and personalized classroom-based PD. In fact, they find these activities even more useful than being sent off site to workshops or receiving one-off in-service days.
The image below shows these teachers' PD preferences.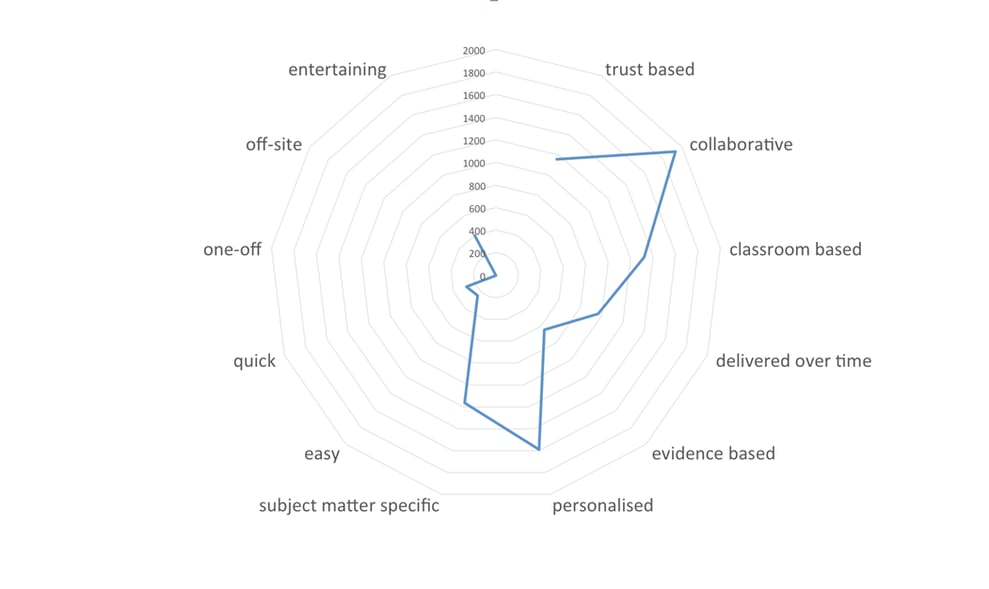 "I would prioritize a system that staff trusted to be fair, supportive and provide real and constructive feedback to help improve teaching practice."

Teachers also expressed a lot of interest in experimenting with different teaching practices. However, less than half of those who said that they highly value the ability to experiment with their PD claimed they are actually given the opportunity to.
"The whole reason for PD is to develop the staff who will then bring new and fresh ideas to their teaching to be then able to get the outstanding lessons that people want."

"I would prioritize more in house training to provide ideas about different teaching styles and activities."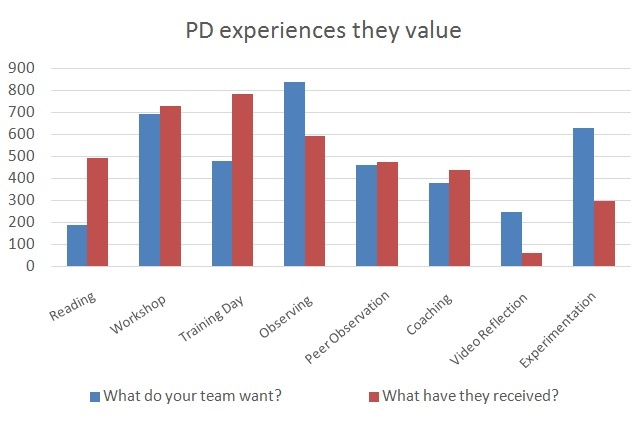 Over 80% of the teachers we asked said that they value classroom observing as a PD experience. This includes being observed themselves by a peer, a coach or a mentor, as well as observing the teaching of their colleagues.
"I would prioritize the opportunity to observe and learn from each other."
A number of teachers said that if it was up to them, they would prioritize watching other teachers teach in classroom observations, and would value the chance to observe teachers with particular expertise in different areas.
It was also suggested that video could be used to share this expertise and make it easier for teachers to observe each other by relieving the costs of substitute teachers and the struggles of scheduling issues. However, only a quarter of teachers who said that they highly value video reflection claimed they have been able to use it for their PD. Read more about how video can be used for PD here.
Surprised by these results?
Let us know what PD activities you value and why in the comments section below.
---