Workload Challenge: Can it reduce teachers workload?
We all know that teachers have a huge amount of work to do, but last week politicians also voiced their concerns about the professions excessive workload.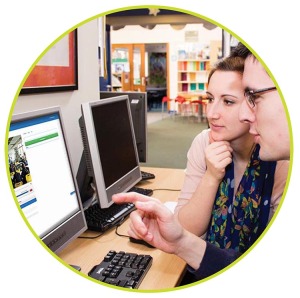 According to the Organisation for Economic Cooperation and Development, teachers in England work 48 hours a week on average, with one in ten doing 65 hours or more. Most of the time is spent on administrative tasks, producing detailed lesson plans and marking. The OCED's statistics show that teachers in England work longer hours than the rest of the world but spend less time in the classroom - 20 hours a week.
The Education Secretary, Nicky Morgan, called on teachers to speak out about their working lives telling the government how the load can be lightened. To enable this, she launched the Workload Challenge, which asks teachers to describe the specific problems they have and to make suggestions for how they could be solved.
The Workload Challenge comes in the wake of promises made by the minister in her speech last month at the Conservative Party conference in Birmingham. Here, she promised to do "everything I can" to reduce the workload of teachers. Morgan told the TES: "While I marvel at the immense dedication of our teaching workforce, I don't want my child to be taught by someone too stressed and too anxious to do the job well and I don't want it for anyone else's child either."
What are people saying?
The Workload Challenge is backed by deputy prime minister Nick Clegg. Who reportedly said it is time to "...stop that runaway train of bureaucracy in its tracks, giving our teachers more time to do what they do best, creating and planning the best possible lessons and experiences for our children".
Christine Blower, general secretary of the National Union of Teachers, said: "We are pleased that government is listening to us. We will need to see real and significant change. It is desperately needed."
The Survey
The survey responses will be fed back to a panel of teachers and education experts in the new year. The panel will work with the profession, teaching unions and Ofsted to put forward recommendations.
Want to see a change in your workload? Share your thoughts via a page on the Times Educational Supplement (TES) website or in the comments below.