There's a growing interest around evidence-informed practice (EIP) and its links to effective continuing professional development. A combination of indicators clearly shows this growing movement and demand for evidence among educators. Such as:
Emphasis from the DfE on ensuring teachers are equipped with an understanding of the latest research, and use evidence to inform their teaching practice

The expanding profiles of researchED and The Research Schools Network

The launch of the Chartered College of Teaching

Expert guidance being provided by organisations like the Education Endowment Foundation and Institute for Effective Education
"Evidence-based practice is not 'cookbook' teaching or policing, nor should it be about prescribing what goes on from a position of unchallenged authority. It is about integrating professional expertise with the best external evidence from research to improve the quality of practice" - J Sharples, Evidence for the Frontline
But, how important is evidence-informed practice and what challenges does it pose for schools embedding it within CPD and whole school improvement?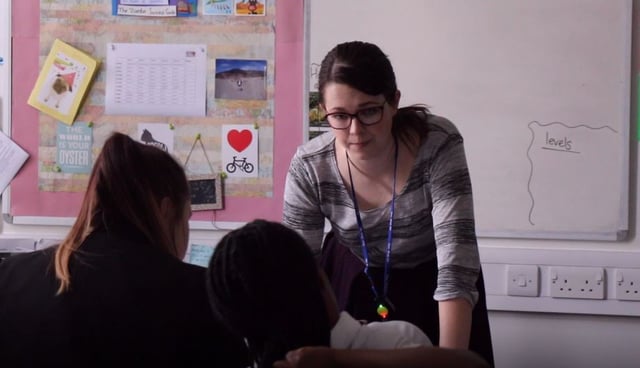 The benefits of EIP
Numerous studies and projects exploring the use of EIP indicate that there are great benefits to including it as part of teacher CPD and plans for whole school improvement.
One project conducted by the Department of Education (DfE), Evidence-informed teaching: an evaluation of progress in England, found that on an organisational level 'the most strongly research-engaged schools were highly effective, well-led organisations within which 'research use' meant integrating research evidence into all aspects of their work as part of an ethos of continual improvement and reflection.'
Evidence from a similar project conducted by the NFER, Teachers' Use of Research Evidence A case study of United Learning schools, echoed these findings, as well as the following benefits of engaging in evidence-informed practice:
It encourages practitioner reflection and open-mindedness

It stimulates teachers' openness to adopting different pedagogical approaches and makes lessons more engaging for learners

Teachers' confidence is improved from implementing new approaches

It drives school improvement initiatives

It helps substantiate the reasons behind change
The challenges of implementing EIP
So the benefits of EIP are great, but how easy is it to implement?
When the Chartered College of Teaching opened its doors earlier this year, it unlocked the opportunity for its members to access 2,000 academic journals and books through its research database, making it a key contributor to the building movement of evidence- informed practice.
But, it also triggered debate around whether busy teachers will have the time and motivation to search through the volume of research at their disposal. It is clear that increasing the recognition that EIP is not simply a matter of improving the supply of research, but needs certain conditions in place so that educators are able to analyse, implement and adapt evidence as they encounter it.
"Evidence needs to be planted in 'fertile ground' if it is to take root and grow." - Julie Nelson and Carol Campbell, Evidence-informed Practice in Education: meanings and applications
Teachers, also need structured and intensive support to engage with new research if outcomes are to improve, according to recent findings from the Education Endownment Foundation. Sir Kevan Collins, the chief executive of the EEF, says that while research has "enormous potential to improve pupil attainment and save schools money", it is important that it is properly accessible for teachers and school leaders.
"We need to make sure that research findings get into the hands of teachers in ways that are most likely to have an impact. We know how challenging this can be...This report tell us that light-touch interventions are unlikely to have an impact on pupil attainment and getting teachers to engage with research is far from straightforward...We need to focus our efforts on more targeted and structured approaches to disseminate evidence and support teachers." - Kevan Collins, Chief Executive, Education Endownment Foundation
How to spot good research
Another challenge of implementing EIP is not being mislead by flawed research or summaries.
Good research uses well-designed interventions, includes sufficient controls, and leads to solid interpretations. The conclusions drawn from good research enable accurate predictions to be made, and can easily be related to existing bodies of other knowledge.
It's important to take a critical stance. Try asking yourself these 7 questions to help you judge the quality of research:
Are the research experiments well-designed and properly conducted?

Are the control factors sufficient?

Do the data and their interpretations contradict each other?

Does the experimental data support the conclusions of the research study?

Are the conclusions consistent with other data and known facts?

Does the study answer the selected research question(s)?
Failure or insufficiency in any of these factors could be a sign of flawed research.
How to get started
A guide by the National Foundation for Educational Research (NFER) in partnership with United Learning, discovered several barriers to pursuing an evidence-informed approach to teaching. So, it's worth considering these points before beginning:
Time - can you make it a significant priority for staff and allow them time to engage?

Clarity - can you ensure a shared understanding of what is meant by a teacher engaging in evidence-informed practice and resources that count as evidence?

Access - do you know where teachers can find relevant materials?

(keep reading for more info on this below)

Relevance - are you certain that the evidence you point teachers towards is clear, practical and subject-specific with measurable impact on teaching and learning?
In the DFE report (mentioned earlier) it also highlights that in the schools that are most research-engaged:
Senior leaders play a key role, acting as facilitators of access to and engagement with evidence for staff in their schools. As well as being confident judges of the research quality.

Started from a school priority and sought evidence to help meet that priority.

Were taking part in external research projects and focused on collaborative research both within and outside the school.
How to make time for EIP
Graham Chisnell with Vanessa Young, have some advice on this subject:
"How was I able to provide the time for my staff to engage in evidence-informed practice? In order to create space for my staff, I had to take something away. Evaluating the impact of the training days, I concluded that although they provided valuable time for staff to be together to discuss practice and learn key skills, days like this appeared more beneficial for specific groups rather than the whole staff. As a result, I decided to translate the three training days into fifteen hours of research time for each teacher across the school. The teachers were charged with accruing these hours of research across the year. In order to ensure teachers had a clear goal for their enquiry, I asked each teacher to publish or present their findings formally through: a research paper; leading a staff meeting; writing a blog; or presenting at a Teach Meet." - Evidence-informed practice: the affirming power of research
Where to find relevant materials for EIP
As well as exploring the Chartered College of Teaching's academic journals, The Sutton Trust EEF Teaching and Learning Toolkit is a good place to start.
It takes more than 10,000 studies and refines them into 34 interventions allowing teachers to make informed choices about their teaching using the best available evidence. The EEF describe the toolkit as 'an accessible, teacher-friendly summary of educational research. The 'Which?' for education.'
But, the toolkit is much more than just interventions and by digging deeper you will find a wealth of information. The section titled, 'what should I consider' includes advice on how you can begin to implement each strategy. It's also worth exploring the additional resources sections.
So, how does evidence-informed practice become part of teacher's day to day teaching without being a burden? There's no simple answer here, but we do know that for EIP to be successful teachers need the space, resources and time to engage with it effectively. If we are to create an exciting and engaging education system, we must continue to push boundaries and give teachers the conviction, confidence and motivation to move forwards. It's clear that the use of evidence-informed practice has the potential to do this.