The DfE standard for teachers' professional development couldn't make it much clearer: high quality professional development is as complex as high-quality teaching. Great CPD 'requires workplaces to be steeped in rigorous scholarship, with professionals continually developing and supporting each other'.
But how often in schools do we apply the same rigour to training as to teaching? Even the word 'scholarship' is one normally applied to pupils rather than those who teach them.
Yet it's this sense of professionalism, where teachers can make informed decisions based on the best available evidence, that the standard puts at the heart of effective training practices.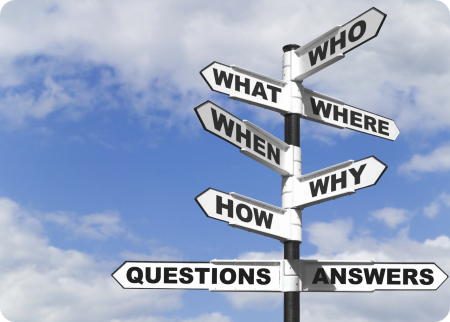 Evidence is not an easy solution
It seems pretty clear that if we want teaching to be as good as it can be, then teachers need to be able to draw on:
what academic evidence suggests is most effective
what practices seem to be working in schools
what works for an individual class, with a specific teacher
Yet as we argued in our paper Making the Link, most policies intended to help this have either ended up forcing practices on teachers or promoting ideas like learning styles which turned out, in the end, to be ineffective.
It's pretty easy to look at, say, the EEF teaching and learning toolkit, see feedback and metacognition at the top and exclaim 'great, I need to do more of this'. But as the EEF have sensibly recognised, there are huge barriers to implementation and much of the success may depend on the quality of relationships between teachers and their pupils.

School leaders generally recognise that to get a policy working well it's not enough to say 'do this' and assume everyone will get on board. We need a similar nuance in how we draw on 'best practice', which is useless if either a) it bears no resemblance to the way in which you teach or b) isn't supported by modelling, coaching and practice to implement these ideas.
How should we think about supporting teachers?
Let's go back to that CPD standard. It also emphasises that professional development should:
focus on improving and evaluating pupil outcomes
draw on robust evidence and expertise
include collaboration and expert challenge
be sustained over time
So, what we need is a form of training that draws on external evidence, but couples that with internal support and ideally lasts for two terms or longer.
This doesn't exactly sound easy, but I think there is something teachers can do that fits well with this model.
Using action research
Action research isn't new, stemming back to Kurt Lewin's post-war work, but schools increasingly seem to be realising its potential as a way to reflect on and improve teaching.
Even its simplest form, by teachers starting with a research question, planning how to collect data and drawing on the views of colleagues and experts, the action research method is a great way to make the links between research evidence and the reality of the classroom.
This is why at Optimus Education we've launched a free action research group in IRIS Connect, to help teachers and school leaders develop their research cycles and save time doing so.
In a video taken from the group James Mannion explains exactly why action research is so useful for teachers.
Making research relevant to your classroom
The strength of action research is the direct application it has to the classroom: as a teacher, you'll be thinking about your specific pupils, and how you can change what you do.
When so much training can often seem a little irrelevant, or even a waste of time, action research is an empowering way to do it differently.
If you want to find out more, join our Action Research Group in the IRIS Connect platform using the links below. It's free to access, and we've designed it in short slots so that you can easily fit it in around your busy timetable.
Get FREE access to the Action Research Group in IRIS Connect UK >>
Get FREE access to the Action Research Group in IRIS Connect USA >>
Want to read more about teaching, leadership and other educational developments? Head over to the Optimus Education blog for more.