We're delighted to share the news of our collaboration with Teach First as part of their ongoing drive to deliver world-leading Initial Teacher Training (ITT). This work is part of a broader, ambitious project to align a range of cutting-edge technologies to enhance the quality, efficiency and accessibility across all Teach First Programmes.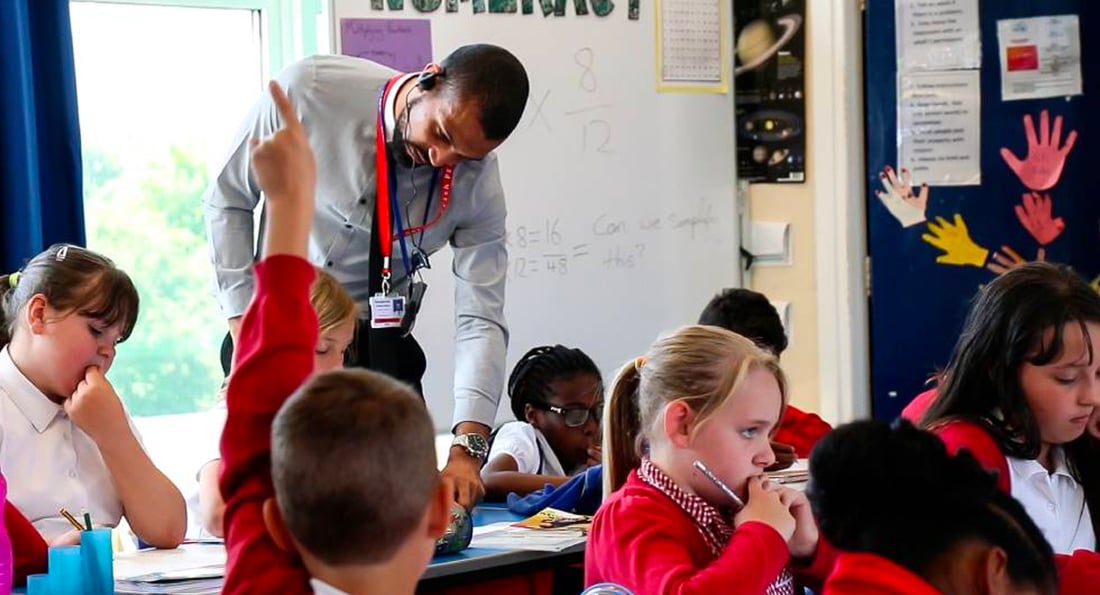 As part of this process our video collaboration tools will underpin reflection, observation and feedback over distance; enhancing support for trainees and delivering greater overall programme sustainability.
The challenge:
At the heart of Teach First's learning experience is a collaborative partnership between the Trainee, School Based Mentors, University based tutors and the Teach First Development Lead (DL). Like any collaborative development process, success hinges upon building shared understanding of:
Where practice is now (observation and reflection)
What it should be in the future (theory and modelling)
The incremental steps required to get there (dialogue and feedback)
Over time this developmental partnership seeks not only to move trainee practice from A to B but to equip them with the skills needed to sustain their growth throughout their teaching career.
Like most ITT programmes Teach First trainees spend most of their time in schools, i.e. separated by distance from their DL and, to some extent, by the timetable from their mentor. And while there are obvious benefits to trainees learning in context, these practical barriers can limit the fluidity and frequency of the communication needed to optimise this developmental partnership.
"In an average year, providing instructional coaching regularly and responsively is hard, particularly when those leading teacher training aren't based in the same school. Teachers are busy and have complicated timetables. Colleagues supporting them cannot watch every lesson, or even every difficult lesson. Sometimes there can be lengthy gaps between these instructional coaching cycles and progress slows down. Using IRIS Connect means we can remove some of these logistical barriers, alongside taking advantage of some additional benefits." - Amy Mitchell, Director of Programme Innovation and Insights at Teach First.
The solution:
IRIS Connect's video platform enables trainees to simply and securely record their practice. They may reflect on those videos and/or share them seamlessly with their DL, tutor or mentor providing a shared understanding of where practice is now.
DLs, tutors and mentors, in turn, share videos with trainees alongside supporting resources giving them a clear vision of where their practice can be in the future.
The system facilitates feedback and dialogue between participants via in-video annotations and rubrics, developing a shared understanding of the clear incremental steps needed to make progress.
All of these activities can be undertaken over distance and at a time which best suits the participants, overcoming the practical barriers to fluid, frequent and informed professional dialogue.

Security and GDPR compliance

is central to our approach ensuring teachers and schools have the confidence to engage fully and collaborate meaningfully.
This work was intended to commence in Summer 2021, however, given the COVID-19 crisis aspects of the plan have been accelerated to provide contingency support for some trainees within the current cohort demonstrating the flexibility and resilience of the solution even in very challenging circumstances.
The future of IRIS Connect and Teach First
For IRIS Connect, this work with Teach First represents an important milestone in our broader mission to develop a career long ecosystem of professional support for teachers. Our network now encompasses 45 ITT programmes, 2,500 school based CPD programmes and multiple development projects such as The Early Career Framework and C-Teach.
Our collaborative tools now connect over 100,000 teachers in 40 countries providing evidence informed, high-impact professional learning wherever and whenever it is needed. We are excited about what lies ahead and look forward to supporting Teach First (and their trainees) to achieve their goals.
If you would like to speak to a member of the IRIS Connect or Teach First team about this approach to initial teacher training, please click here.