Tim Matthews is Deputy Headteacher at Oriel High School. As well as creating this helpful blog, he has also built a useful group in the IRIS Connect platform, 'Leading A Self Improving Department'. It's a great starting point if you are taking your first steps as a Subject Leader or are looking to review how you are doing things. It's FREE to our customers. Click here to login and join today >
---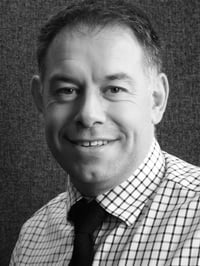 As the summer break draws to a close, thoughts naturally turn to the academic year ahead. If you are either an established Subject Leader or are taking your first steps into subject leadership - good luck for the year ahead!
On my first day as a new Subject Leader I remember walking into school nursing an emotional cocktail of pride,
excitement, nervousness and an inescapable feeling that I would be "found out" probably by the end of the day and certainly by the end of the first week.
As it happens things were not as bad as I anticipated because the people I worked with were incredibly supportive and not afraid of telling me when things could be done better! Over time I came to realise how important the role of Subject Leader is and the opportunities that you have to influence the learning of students and improve the day to day teaching experience for colleagues.
Here are ten top tips that may be useful if you are about to take up post as a new Subject Leader or are an established Leader reflecting on the performance of an existing team:
---
1. Listen!
Giving colleagues the opportunity to present their views and perspectives can give you a vast range of useful information that you can use to inform what and how you move forward. There is the temptation to impose your thoughts on people - remember the old saying "two ears, one mouth for a reason!"
2. Communicate your vision
Build upon the ideas of those that you are working with. Share your vision, listen to others and secure buy in. Once the vision is shared revisit it regularly referencing how the work you are doing contributes to making the vision a reality. If you can't make a categoric link between the actions you are taking and the contribution it will make to realising the vision, is it worth doing?
3. Evaluate
Work out where things are going well and where efforts need to be directed to secure improvement. What evidence have you got that improvement is required? Use data as a starting point but don't forget the value of the professional opinions of those you work with and the unerring accuracy of student voice! Are you able to triangulate to be really sure?
4. Prioritise
You can't do everything... better to improve one or two really vital things rather than working a large number of smaller tasks that have less impact. If the improvement doesn't improve learning or improve working conditions, which in turn improve learning, then why bother?
5. Plan
Work out what you are going to do to address your key priorities. Communicate to others what the plan is and how everyone can contribute. Regularly revisit the plan to ensure that in the melee of term your eye hasn't drifted off the ball. Get your team and line manager to contribute by asking questions about progress made towards your identified objectives and discussing blocks that might be experienced.
6. Build a team
A team is only as good as the sum of it's parts. These parts all then need to synchronise and produce complementary effort that results in progress in the same direction! Investing time in getting to know the people in your team, their motivations and their concerns is time well spent.
7. Lead
An effective team needs a strong leader, although being a strong leader doesn't mean being a dictator. Don't be afraid of making decisions and explaining your reasoning behind them; sometimes you will be right and sometimes you may be wrong - either way, accept each with humility and keep moving forward!
8. Be open
Transparency goes a long way towards helping people understand the complexities of situations. Explain the issues that are being faced and the potential solutions. Colleagues are often well placed to contribute solutions, especially if they feel they have an opportunity to collaborate in influencing and shaping the collective direction.
9. Communicate
Keep people informed, seriously it makes a big difference! My biggest failings as a leader have been when inadvertently I haven't communicated effectively or with sufficient frequency. Tell people, tell them again and again... just try to do it in a way that doesn't clog up their inbox or add to their administrative burden.
10. Don't take yourself too seriously!
Things will not always work out as you plan - try to see the funny side and accept that in the majority people are trying to do their best. Offer support and try to help those you work with do a better job by developing their capacity.
---
Get strategies and resources for leading a self-improving department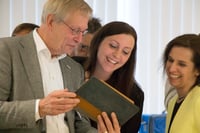 If you are taking your first steps as a Subject Leader or are looking to review how you are doing things, the 'Leading A Self Improving Department' Group is a great starting point. The aim of this group is to help build the capacity of individuals to be able to undertake the challenging role that is subject leadership in a self-improving department. It' suitable for existing or aspirant subject leaders and has an emphasis on building levels of internal challenge via honest self-evaluation; developing a system of effective improvement planning and raising awareness of strategies that can be used to undertake change leadership to make your vision become a reality. It's FREE to our customers. Click here to login and join today >