Tim Matthews is Deputy Headteacher at Oriel High School. As well as creating this helpful blog, he has also built a useful group in the IRIS Connect platform, 'Leading A Self Improving Department'. It's a great starting point if you are taking your first steps as a Subject Leader or are looking to review how you are doing things. It's FREE to our customers. Click here to login and join today >
---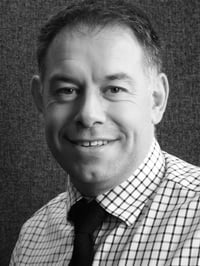 As the summer break draws to a close, thoughts naturally turn to the academic year ahead. If you are either an established Subject Leader or are taking your first steps into subject leadership - good luck for the year ahead!
On my first day as a new Subject Leader I remember walking into school nursing an emotional cocktail of pride,
excitement, nervousness and an inescapable feeling that I would be "found out" probably by the end of the day and certainly by the end of the first week.