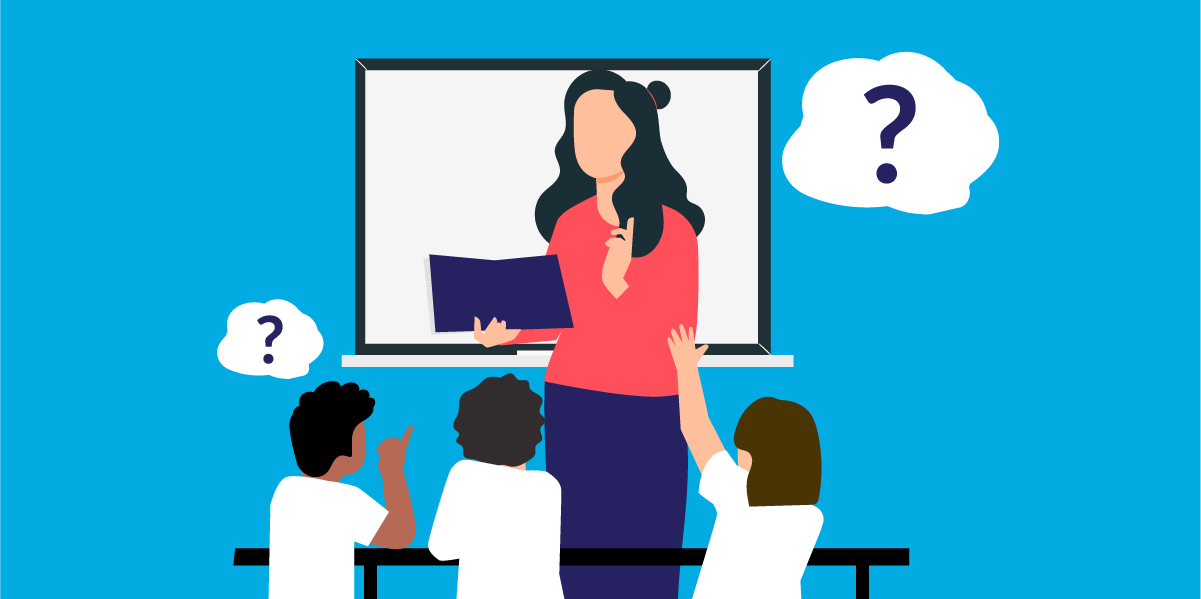 Teachers use hundreds of questions every day so it's important to use them with purpose and know which questioning techniques have the biggest effect in which situation. From a pedagogical point of view questions serve two crucial roles:
To check for understanding i.e. to identify misconceptions and provide corrective feedback.
To invite dialogue, that is, to help students develop a better understanding of themselves and their progress, share their deeper thinking and to make deeper connections within the content.
Some teachers consider these two purposes to be at odds with one another; they are not. The trick is to strike the right balance between the two and to use them strategically and at the right time within the learning process. The outcome of a good question, whatever its purpose, is that it encourages thinking.