The challenge to improve teaching and learning school-wide is a task leaders across the world attempt to tackle each year. The ever changing environment of education, coupled with constantly moving goalposts leave us wondering how it is possible to improve collectively as a school. The 2023-2024 academic year poses new challenges not seen in recent years. The rising cost of living, energy price increases, post-covid struggles and a reliance on teachers taking on extra responsibility to name a few. Leaders have to be wary about where they focus their attention, to maximise their position among other great schools.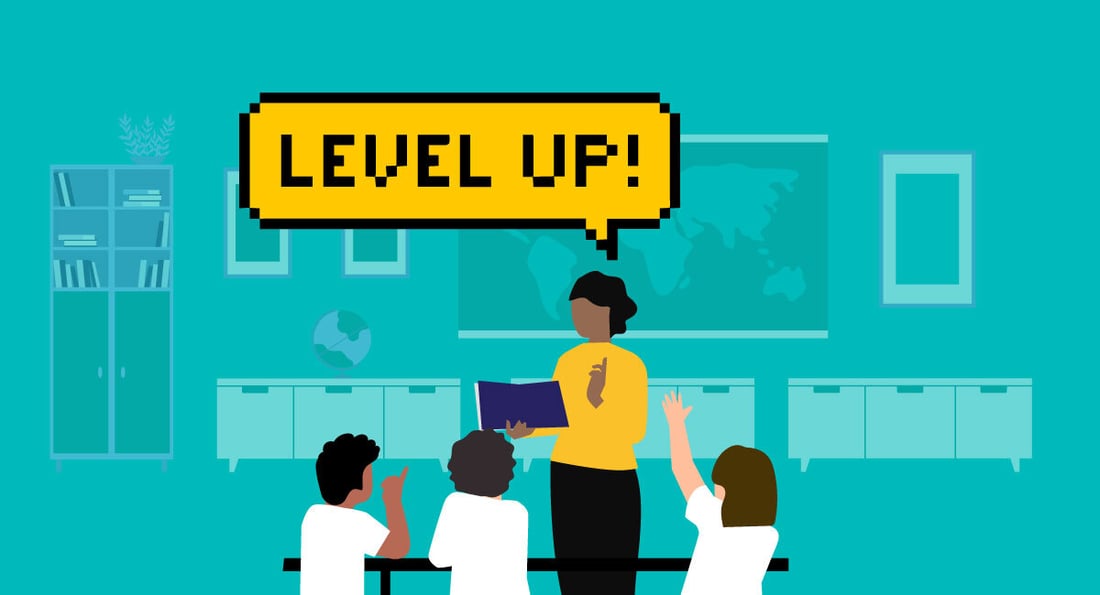 How to improve teaching and learning in the classroom
The most important factor for student achievement is not the curriculum, leadership or class size - it's teaching quality (Coe, 2014). If you are a teacher, we have highlighted some fresh ways in which teachers can improve their teaching practice:


1. Incorporate new technologies



The internet is packed full of digital learning tools and online classroom resources that keep students engaged and encourage deeper, more meaningful learning. It is hard, however, for the modern teacher to know which resources actually make a difference with so many available to them.
New digital learning tools can positively affect teaching and learning in the classroom by:
helping teachers streamline their workflow

applying the knowledge learnt

revisiting prior knowledge

encouraging creativity

assisting in behaviour management
Some teachers are likely to be aware of digital assisted learning tools like Kahoot (a popular fastest finger quiz game) and Quizlet. However, there are many applications that the modern teacher is using to increase student engagement and regulate behaviour. For example, an app called TooNoisy measures classroom volume and beeps to help students monitor their noise and behaviour. While an app called Book Creator allows teachers to easily pick and edit templates to create books for their students. Then there's also ThingLink, which is an app that is built specifically for student engagement, allowing teachers to easily build real-life learning environments and situations using interactive media.


2. Share teaching, planning and organisational tips with other teachers
Whether you're an ECT, an experienced teacher or even a leader, sharing teaching techniques and practices is a great way to enhance you and your colleagues' teaching quality.
If you have a colleague or a group of colleagues you trust, getting some non-judgmental feedback on your classroom ideas could prove important in whether you incorporate them into your practice. The effects of coaching and mentoring have been shown to have promising outcomes for the improvement of practice (Kraft MA, 2018).
Likewise, allowing more experienced colleagues to observe your teaching is a great way to gain valuable feedback - just make sure you are moving away from traditional lesson observation, and more towards modern, research proven observation. It is also important to have a focus on small action steps that teachers can improve and develop, to make tangible differences to their classroom practice.


3. Reflect
The ability to reflect is a powerful thing - if you have the means to do so. Being able to teach a class and continually adapt as a practitioner with the experience gained is something that is arduous to achieve when the focus is on the lesson and tasks at hand.
Using video to reflect on teaching practices allows teachers to gain a new level of depth and awareness, seeing their teaching from the perspective of an observer or one of their students. The reason video is a very successful reflection tool is because the classroom is a high-stakes environment that requires a greater cognitive load. It produces an immense amount of information on working memory that has a limited capacity. According to Professor John Hattie, teachers only see and hear 20% of what's happening during any given lesson. To be able to reflect on current teaching practices on top of dealing with all other aspects of teaching a lesson, is too much for anyone to perform.
Video allows teachers to view their teaching as an outsider, pick up on things visually that you would not be able to do on your own, and give teachers an amazing view of student learning and interactions.


4. Understand learner behaviours
Ellis and Todd (2018) describe learner behaviour as 'behaviour that is necessary in order for a person to learn effectively in the group setting of the classroom.' It allows for students to productively engage in classroom learning and make the most of their lesson time. To understand these learner behaviours is to create a learning environment fit for each individual child, maximising their ability to absorb and perceive information from their teacher.
These learner behaviours can be cognitive, emotional or social and are affected by a number of different factors such as their relationship with themselves, their teachers, peers and their work. Their relationship with themselves involves pupils' concept of their identity, their self-esteem, self-confidence and motivation. Their relationships with their teachers have a huge impact on their ability to learn and are affected by self-fulfilling prophecies - if a student is labelled a certain way by their teacher, they will accept that label and develop a self-concept based around this label. Positively or negatively. These labels are often a broad assumption of a student, rather than the complex individual that they are.
To create a positive learning environments, teachers can:
Set clear classroom expectations
Use positive specific, purposeful praise so students know what they are doing well and can build mental models so they can replicate it
Make the learning challenging and scaffold where needed
Try to remove the fear of failure
Allow time for students to speak about their thoughts and feelings
Model positive learning behaviours
Learner behaviours are very difficult to monitor as factors outside of the classroom influence them, but it might be wise for the teacher to spend a bit of time looking at how they can make their classroom environments fit for positive learning.


How to improve teaching quality across the school
The quality of teaching and learning is affected by multiple factors, some of which are out of the control of a classroom teacher such as previous learning, maturity, aspiration levels, diet and nutrition. However, there are other factors that can be influenced as a school leader:


1. Encourage regular communication between staff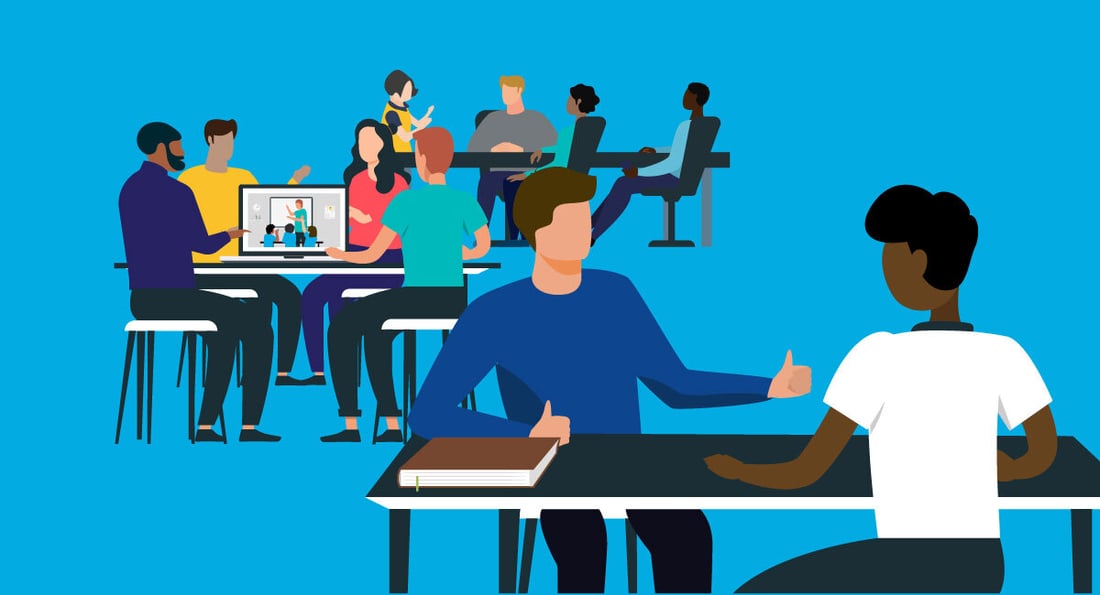 Staff that build strong relationships with their colleagues allow for a more positive and creative learning environment. Encouraging these relationships is beneficial for the culture of a school as it increases the likelihood of a culture of collegiality - which in turn improves staff morale, reduces staff turnover and unites the staff force, allowing a more stable ship to steer.
Communication often leads to collaboration, which has enormous growth potential. For example, teacher collaboration:
Increases efficiency and saves time by sharing responsibility
Improves professional development by sharing skills and knowledge
Provides better outputs as multiple professional strengths are utilised
Develops an environment where staff feel supported, valued and empowered


2. Create a culture of relaxed improvement



There is a fine line to walk as leaders when encouraging improvement from their teachers. It is vital that teachers develop their skills, not only for the good of the school, but most importantly, themselves. The goal is to provide teachers with the tools they need to develop as a practitioner, but not manage their performance so strictly that it negatively affects their development and wellbeing. Staff need to implement new changes or approaches if they are to do so with fidelity. Giving staff time will help with this.

There are many ways to do this. Traditional lesson observation has been shown to be ineffective at increasing the rate of positive professional development. They are often infrequent and tied to performance management, which is not favoured by staff or research. They also look at learning as a snapshot, where progress is measured in a tiny window. When actually, individual lessons are part of a wider scope of learning, linking to a knowledge-rich curriculum.

Implementing a professional development solution that encourages staff to reflect, observe, feedback and collaborate will deliver whole school improvement, often for a cheap price.


3. Analysing and identifying staff needs
What are staff most concerned about? What is holding them back from continuing to deliver excellent lessons? Understanding the issues surrounding your staff's ability to perform is the first step towards fixing the problems. A report published by the Education Endowment Foundation (EEF) showed that personal development is not a one size fits all. It needs to be implemented with care, taking into consideration the context and needs of the school.
Headteacher of Grove Road Community Primary School, Chris Harrison, created an online curriculum model incorporating a bank of resources, lesson clips and templates accessible to his staff. He wanted his subject leaders to have a strong grasp of what their subject looks like across school, where the strengths and gaps are, and how these are being addressed. As a result of this implementation, subject leaders were more comfortable when discussing their areas of leadership, ECTs feel supported, and staff are more confident in their practice. Identifying what his staff needed for development was paramount in being able to introduce a system that successfully addressed these.


4. Create open communication channels for staff
Research shows that school staff feel undervalued when there is a perceived lack of support from their leadership team. They have to have the means to be able to feedback their thoughts with Senior Leadership. This means in terms of physical communication channels, as well as a leadership team that is capable and willing to accept and take onboard such feedback when it is presented. One of these is much easier to achieve than the other, but both are important for leaders to think about when looking at the knock-on effect this has on teaching.


5. Encourage regular reflection
Reflecting on our practice is a vital step towards continual improvement. The Literacy Improvement Partnership states that the first step of the improvement cycle is reflecting on current practice. Only by reflecting on our practise, can we analyse it in detail, spot opportunities, and make improvements.
So how do we encourage regular reflection?
By communicating the importance and impact of reflection on teacher empowerment and improved personal development. Encouraging regular reflection can:
Allow teachers to spot errors in their teaching practice
Improve teacher communication skills
Empower teachers to take control of their personal development
See themselves through the eyes of a student
Use a new perspective to refine their teaching style
Speed up their professional independence


What are the upcoming barriers for excellent teaching and learning?
The impact of increasing energy prices and the cost of living crisis




How will the cost of living crisis affect teachers and schools? The government has allocated some funding for schools, but further costs will have to be absorbed by other budgets. A knock-on effect is that in some schools, teachers will not have enough resources to deliver the curriculum, which obviously negatively affects the quality of education received by the students.
This isn't the only barrier. Care becomes even harder to maintain for students. How does a teacher distinguish between parents that are neglecting their child, and a family that is struggling to feed them and wash their uniform? How can schools support parents when it is difficult to identify who needs support, as more families struggle to make ends meet? The effect of increased living costs is a barrier that impacts every stakeholder of a school differently, but will undeniably influence teaching and learning.


Taking on additional responsibilities
As we know, student mental health and wellbeing outcomes are directly affected by their teachers' wellbeing (Harding et al., 2019), so when teachers are given too many additional responsibilities, not only are teachers' professional development affected, but the learning and wellbeing of students are directly affected. With a third of teachers leaving the profession before they've served 5 years (former Minister of School Standards, Nick Gibb), and an ever decreasing budget, more and more responsibilities are distributed among teachers.
Like every year, teachers have limited time inside and outside the classroom, and they have a to-do list that would require more than 24 hours in a day to complete. According to Kyriacou, C, 'workload is one of the main sources of teacher stress.' In this academic year, the need for agency staff will still be apparent, but the funds will not be there to support them. Unfortunately, it means that teachers will have to support their colleagues and take on responsibilities that they otherwise would not have to bear.


Teachers still feeling the catchup after COVID-19
There has been damage done to the learning of students as a result of the global pandemic. The EEF report on the impact of Covid-19 on pupil attainment showed that 'sustained support will be needed to help disadvantaged pupils catch up'. Some students have not developed the expected skills that previous pupils would normally acquire by their age. The result of this is that schools are having to work extremely hard to make sure they obtain these skills and are inline with the national averages. Yet another burden that schools are facing this year.

Worries about real world problems like the war in Ukraine
It is hard to focus on issues inside a school when there are large scale conflicts in the world, such as the war in Ukraine. Russia's conflict with NATO plays a huge role in the energy price increase as they have reduced their supply of gas, and many western countries are not self-sustaining. It brings unnecessary worries to parents, pupils, teachers and leaders that the world is not as stable as we might initially think and we are only a few decisions or actions away from disasters like pandemics and world wars.

How can IRIS Connect support you?
Unfortunately, IRIS Connect cannot influence geo-political situations or the condition of the global economy. However, what IRIS Connect can help with is empowering your school to improve its teaching quality this academic year despite these challenges.
Through IRIS Connect teachers can:
Record and objectively reflect on their practice to identify areas for improvement
Access evidence-based theory and video examples of strategies in action, modelled by real teachers, in their own classrooms
Work together with colleagues and coaches to get feedback, share best practice and collaboratively improve their practice
Bridge the gap between theory and classroom practice with UnityPD, our unified professional development solution.
As an IRIS Connect user, you already have access to all the tools needed to help facilitate change and improve teaching and learning this academic year at your school. If you need help with the platform, would like refresher training or to discuss strategies on how to best roll it out to all your staff, please get in touch and our consultants will be happy to assist.
If you are not an IRIS Connect user yet but would be interested in finding out more about our all-in-one CPD solution for your school, let us know and we'll arrange a free demo for you.
References
Cordingley, P. and Higgins, S. and Greany, T. and Buckler, N. and Coles-Jordan, D. and Crisp, B. and Saunders, L. and Coe, R. (2015) 'Developing great teaching : lessons from the international reviews into effective professional development.', Project Report. Teacher Development Trust, London.
Kraft MA, Blazar D, Hogan D. The Effect of Teacher Coaching on Instruction and Achievement: A Meta-Analysis of the Causal Evidence. Review of Educational Research. 2018;88 (4) :547-588.
Harding, S. , Evans, R., Morris, R., Gunnell, D., Ford, T., Hollingworth, W., Tilling, K., Bell, S., Grey, J., Brockman, R., Campbell, R., Araya, R., Murphy, S., & Kidger, J. (2019). Is teachers' mental health and wellbeing associated with students' mental health and wellbeing? Journal of Affective Disorders, 242, 180-187. https://doi.org/10.1016/j.jad.2018.08.080