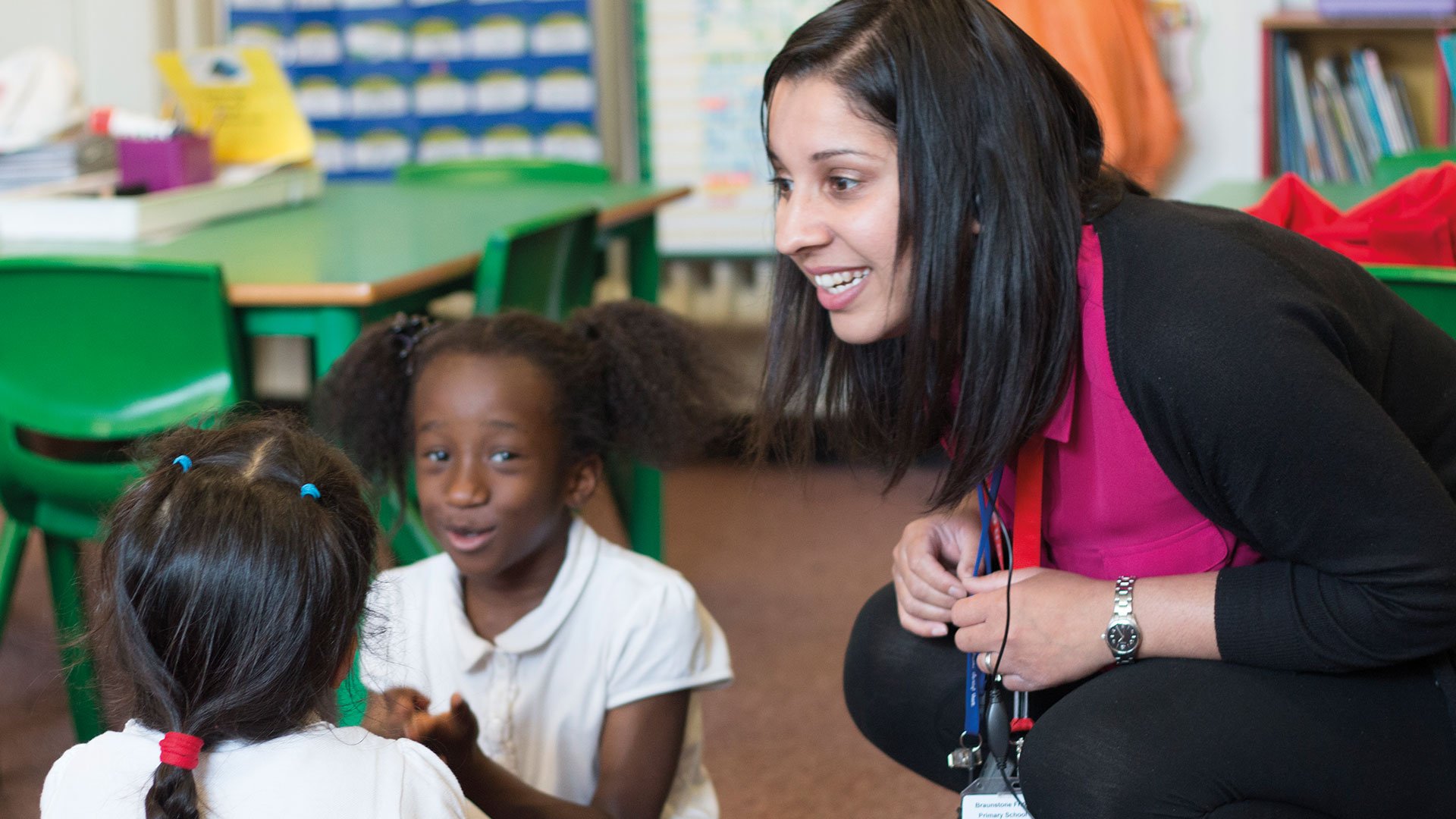 Numerous studies over recent years have shown that high-level and consistent performance from teachers in the classroom is central to improving outcomes for learners. So, naturally the education world has begun to examine teacher effectiveness more closely and how it can be improved.
One of the main ways that teachers get feedback on their practice, in order to develop and grow, is through mandatory lesson observations, whereby a headteacher or a member of SLT sits in on a lesson to observe the teacher. However, despite their widespread use in schools, there is a great deal of data that highlights how ineffective traditional lesson observations can be.
One of the strongest datasets being the Measures of Effective Teaching (MET) project, which confirms that teaching and learning do not improve unless teachers get high-quality feedback from impartial and authentic observations by consistent evaluators.
But, according to a SmartBrief poll nearly 70% of teachers said that traditional observation processes do not give them the meaningful and actionable feedback they need to grow. And 62% of school leaders acknowledged that the evaluation systems in place at their schools are not effective in supporting their teachers development.
So, what can be done to improve the effectiveness of lesson observations?
Click here to jump directly to the section you're interested in:
Find out how IRIS Connect can help you to bring your lesson observations to the next level:
Click here
How to observe lessons effectively
Traditional observation and feedback processes are filled with challenges and inadequacies, such as time, perspective and subjectivity, making it hard for teachers to see them as valid and worthwhile.
As a result, there's been a big push in recent years to make lesson observations work better for teachers by shifting them from a "done to", to a "done with" model, reclaiming their real purpose: aiding teachers development instead of performance management. So, what better place to get advice on how to make this happen than by asking teachers and education experts themselves.
The Learning Spy, David Didau, shares these five useful points for observers to remember:
Don't make assumptions

You're there to learn

Make it reciprocal

Focus on instructional support

Watch the teacher
In his blog, 'The Observation Gap?' Angel Cinton Jr cites two important and useful questions to ask ourselves when it comes to effective observations and the feedback that follows:
"Is it supportive and developmental, or based on an arbitrary rubric?

"Is it objective-driven, or based on broad recommendations?"
Professor Robert Coe also has advice on how lesson observation can be implemented effectively and preserved as the best option for evaluating and, more importantly, developing a teacher:
"Apply a critical research standard and the best existing knowledge to the process of developing, implementing and validating observation protocols"

"Stop assuming that untrained observers can either make valid judgements or provide feedback that improves anything"

"Ensure that good evidence supports any uses or interpretations we make for observations"
From summative to formative observations
There is often confusion between lesson observation as part of the accountability framework and observation for effective professional development. It's essential to ensure there is a clear distinction between the two.
Accountability is important, but it has to be intelligent accountability. Without context and where there is a mismatch between the intended and perceived purpose, observation as part of the accountability framework has limited value for improving teaching and learning. This challenge strikes the heart of why lesson observations must move away from performance management towards development, a significant cultural shift for many schools.
In February 2014, Ofsted's Mike Claddingbowl, made it clear that Ofsted would no longer be grading individual lessons during inspections. "Inspectors should NOT be arriving at judgements about individual lessons. They should NOT be telling teachers or the Headteacher that any individual lesson was RI, Good or Outstanding". This acted as a catalyst for many schools to stop grading lesson observations in a bid to make the shift away from making summative judgements. Instead, making observations part of a formative, developmental process.
In September 2017, at ResearchEd's Annual Conference, Ofsted's Chief Inspector reinforced that "Ofsted is absolutely right not to grade individual lessons now, and it would be great if all schools would stop doing it as well."
Pitfalls of grading classroom observations
Ruth Butler's 1986 study, 'Effects of No Feedback, Task-Related Comments, and Grades on Intrinsic Motivation and Performance', looked at the impact of grades and feedback on student performance. The study found that students who received only comments on their work (no grade) consistently outperformed students that only received a grade. Interestingly, students that received comments and a grade performed worst of all. If this is true for student learning, it probably applies to teachers too.
The MET project found that observation judgements varied more between observers than between the lessons observed.
10 months after this announcement, a couple of informal surveys showed that most schools were still grading observations. One theory for this is that finding alternative ways to monitor the quality of teaching and learning can seem a huge challenge. However, it is important that schools find a way to build a shared vision of what good teaching and learning looks like qualitatively and grow this over time.
Research from Joyce and Showers (2002) looked at the components of professional development needed to help teachers bridge the gap between theory and practice.
Their research demonstrated that skills transfer into classroom practice was much higher when teachers' professional development included theory, modelling, practice with feedback and contextualised coaching, findings that are still relevant today.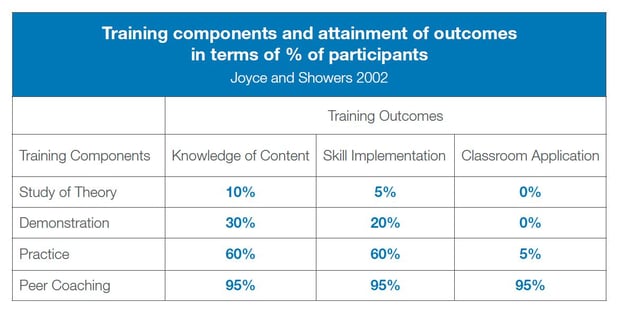 Observation: the bedrock of effective professional development
Observation is a core component of all of the higher impact professional learning activities and, when part of ongoing professional development with built-in focused feedback cycles, it's a hugely powerful way of building confidence, motivating colleagues and cultivating a growth mindset in the teaching community of a school.
Observation shouldn't be seen as a stand-alone activity, it's central to:
Think about the structures or professional development programmes that already exist within your school, for example lesson study, teaching triads or peer coaching. Lesson observation plays a key role in these. If it doesn't, it's likely that including some form of observation will make them richer and more effective professional learning activities, as long as those observations are developmental.
Use IRIS Connect to support your current CPD activities and elevate your teaching & learning quality:
Request a demo
What is the reality of lesson observations in your school?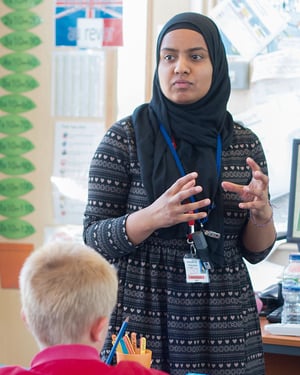 Digging observation out of the summative rut can be a challenge. It requires a shift in culture and a drive from school leadership to facilitate a more open culture of collaboration.
Ask yourself these 8 questions about lesson observation in your school:
As part of the senior leadership, if you're honest with yourself, how do you feel about lesson observations at your school?
Are your teachers confident about letting people observe their lessons?
Are teacher observations always centred around performance management or are they also used for professional development?
Does lesson observation feedback consist of tick boxes against criteria or a more contextualised meaningful discussion?
Do teachers get an opportunity to see great practice from around the school like you do?
Is there a fear of risk-taking or experimentation?
Are there pockets of outstanding practice, but a difficulty in sharing this across the school?
Are there opportunities for peer and self-review?
11 ideas to help you shift your observation culture
1. Create a shared vision about what great teaching and learning looks like
How can a teacher move towards being better at what they do when they don't know what that looks like?
Giving teachers the opportunity to see great teaching in action is a powerful learning experience. Using video to build a bank of shared practice clips can help overcome time and cost barriers of releasing teachers from lessons to observe one another. Ensuring the data security and permissions of these videos is vital.
💡 IRIS Connect customer? Create a Group in IRIS Connect, and ask your lead practitioners to share example clips from their lessons so that all of your teachers have access whenever they need it, wherever they are.
2. Create a common language
Find ways to build a picture of the quality of teaching and learning over time using a range of data and intelligence sources. The observation process is then part of a range of tools to monitor quality and can be moderated in a way that builds trust. Read Coach and Education Consultant, Mike Fleetham's, 7 tips on making observation's more formative.
3. Provide opportunities for regular peer observation
Observations are excellent learning opportunities for both the teacher and the observer.
For the observer – you may wish to see a colleague modelling a particular teaching strategy to gain a deeper understanding of the strategies the teacher used and the decisions they made, making the tacit explicit.
For the teacher – you may wish to gain feedback and possibly coaching from your peer observer to help you to embed, develop or refine a strategy or practice.
4. Consider cross department 360 observations
Teachers in different departments may rarely cross paths in their day to day. Peer observation of a different subject specialist or students you teach in another setting may unlock plenty of interesting insights and learning opportunities.
5. Ask your teachers what they want
Ask what your staff find valuable and what they don't. What type of development opportunities do they need? Who would they like to observe and who would they value feedback or coaching from? Engaging teachers in decisions will create buy-in to the process and avoid wasting time and money on activities that teachers don't enjoy or find useful. An informal survey of 1,000 teachers showed the CPD they want and value; what about your teachers?
6. Focus on specifics, not generalisations
Developmental observations should look at specific teaching strategies or elements of a lesson rather than the lesson as a whole. For example, look only at questioning, feedback, wait time or a specific student's learning. This will ensure that the follow up discussion or feedback is focused on specific areas for improvement.
7. Take the opportunity to record and revisit
The effectiveness of feedback diminishes over time following an observation. In the busy life of a teacher, it's near impossible to accurately recall specifically what happened in a lesson last week. Recording lessons and feedback allows you to revisit and learn from the experience time and time again, turning one lesson into multiple learning opportunities. Please find more information about this below.
💡 IRIS Connect customer? Use time-stamped comments tool to add contextualised feedback to a lesson video and increase dialogue around teaching and learning.
8. Equip teachers with effective discussion points
Developing a set of questions that will keep post-observation discussions focused and to help the teacher dig deeper into teaching and learning can be a helpful resource. Read Headteacher, Tom Sherrington's blog on observing a sequence of lessons for some excellent question ideas.
💡 IRIS Connect customer? You could add these questions to a number of Forms and share them with your colleagues to help analyse their video reflections and gain a more objective insight into the teaching and learning.
9. Improve teaching observation feedback
Make sure your staff are provided with the tools and training to provide effective developmental feedback. Objective setting, focusing on specific observable behaviours, identifying next steps and putting the teacher's development at the centre of observation feedback is vital.
Hear Josh Roy's positive takeaways from his time spent undertaking many lesson observations and how feedback went from crippling critique to collaborative conversation.
10. Enable self-observation
"It is the actual experience of being more effective that spurs them to repeat and build on the behaviour". (Michael Fullan, 2012)
Seeing yourself as your students and an observer sees you helps you to gain much more insight into the impact you have as a teacher. This deeper understanding makes professional conversations and observation feedback more productive. Using video is like holding a mirror up to your teaching practice and is a very powerful tool for teacher reflection. Read more about improving self-reflection.
11. Widen your professional learning network
Why restrict the observation process to within your school? If you want to use observations as a developmental tool, then look beyond your school gates. Use your links with other schools to share practice, peer observe and collaborate with teachers in other schools.
Check out these 4 tips to creating a PLC in your school by Quality Manager & Teaching Learning Senior Leader, Andrew Ball, especially if you're part of a Teaching School alliance or multi-academy trust.
As outlined before, the way teachers receive feedback on their observed teaching practice is essential to having an actual impact on their teaching and learning quality in the long run. But what's the best way to give effective feedback to a teacher after a lesson observation? Let's hear it directly from a teacher:
Lesson observation feedback: How to go from crippling critique to collaborative conversation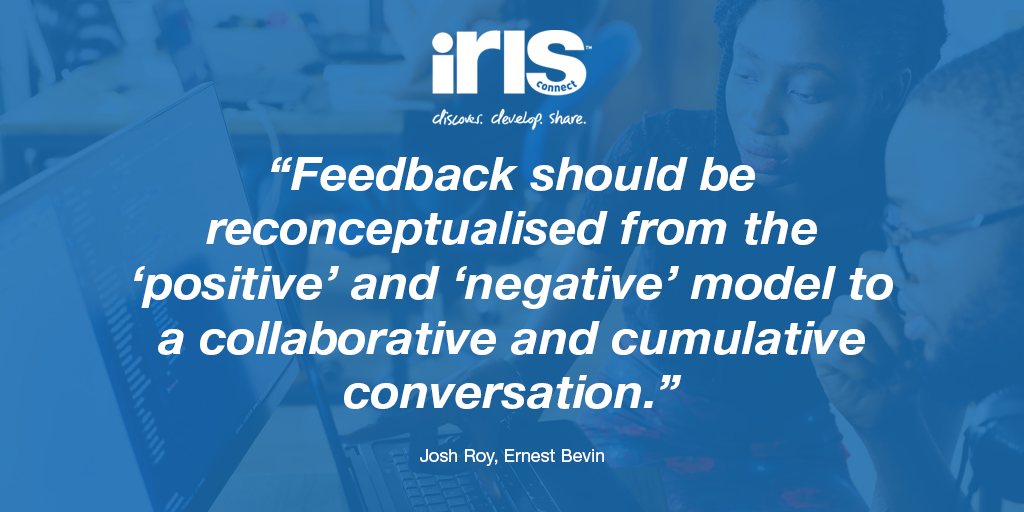 This section has been contributed by guest blogger Josh Roy, Teacher at Ernest Bevin
"Having trained in a challenging environment, being deprived of meaningful (in-school) feedback for about two years, and being bombarded with observations from all possible sides, I feel I should be better placed than any to take criticism. Don't get me wrong, I recognise that feedback is fundamental for my development as a teacher. But, I still can't help the very human reaction that I believe exists in many of us, where negative feedback, however it's dressed up (EBIs etc.), doesn't exactly inspire motivation and joy.
In fact, in my short career, it seems no individual is entirely impervious to the feeling of impending doom caused by the inexorable lesson observation. From the perspective of a recently qualified teacher who's gone through just about as much feedback as a teacher does in their career, feedback should be reconceptualised from the 'positive' and 'negative' model to a collaborative and cumulative conversation.
What is this feeling and why does it affect teaching?
The observation feeling can erode the teacher's creativity, and can be especially detrimental to less experienced teachers growth and development. Focus is placed on a brief moment in time within which you must either shoehorn all of your best tricks or recite, verbatim, your knowledge of your respective subject's mark scheme. Feedback often slips into the natural 'I would have done it like this', which while well-intentioned, can only be a 'quick-fix' for a singular and isolated moment.
This discourages autonomy and steer teachers away from exploring what works best for them. This is particularly true when feedback is a solution that fits with the practice and style of the teacher giving the advice, not the teacher being observed; teaching is profoundly human and therefore individual. Providing feedback in this way, in response to 'negatives/EBIs/etc.', can efface an individual's style and discourage critical and reflective practice. It can lead recipients of feedback to feel as if their wisdom is being challenged, and this can be taken personally because we work in one of the few professions where our personal values are so closely entwined with our professional ones.
When this has been acknowledged in how feedback is given it has not only improved my practice, but made me far more willing and confident in improving my practice. We all have something to bring, and observers too have the experience to help shape us into the best practitioners we can be. This can be better recognised through observation and feedback.
But how could this process go from critical to collaborative?
Teachers should not leave feedback thinking there is anything 'inferior' with their practice, but should be energised by the prospect of developing. It should not be conceptualised as a performative measure, where one judges the other, but a supportive one, where one collaborates with the other.
The difference may seem pedantic, but for me the difference in how this kind of effective feedback made me feel, and subsequently respond, has been huge. After cumulative and collaborative conversation, the focus shifted from 'what should you keep doing and what you should stop doing', to 'how can you evolve your practice continually to adapt to the ever-changing, and challenging, educational landscape in which we work?'
The best observers have devised supportively phrased questions based on their observations. Open conversation starters and points for discussion made it a joint, evenly footed process. Two aspects in particular have helped inspire a more motivated response:
Directly involve the practitioner in creating the solution
"What part of the activity could be altered to promote engagement?"
"At which point in the lesson do you think incorporating *insert specific strategy* would be most effective? Why?"
"How could this activity/lesson be slightly reframed to mesh more closely with the school's ethos?"
Know the area you want to develop further based on, but not tied to, your own expertise
"In the past, I've found X useful; how could you adapt this/ try it out in your own way?"
"Research suggests that X is beneficial for *insert priority group*, how could you apply this to the way behaviour is managed in future?"
"That idea is good, but may be difficult to implement over time. I've found X works better over time - how can you adapt your idea as part of regular low-effort but high-impact practice?"
These examples are somewhat generalised and non-specific, but are exemplars of how the recipient, and what they bring to the profession, can be respected and uplifted as valuable.
Does this make lesson observations less 'measurable'?
This method is simply a different framing of the process. It allows creative and critical reflection on all areas in which a teacher can develop – including allowing more space for maximising upon teacher's individual strengths, rather than solely focusing on 'fixing' poor practice. In this way, observation and feedback is reconceptualised as something that recognises and rewards constant development in all areas of a teacher's individual practice within the parameters of the observer's expertise.
Teachers can be moulded by the observer's expertise, rather than confined to strategies that may not fit their teaching style and are not co-created in a teacher-observer space.
Feedback can be a supportive reminder that we are part of a profession that demands constant and creative evolution, and so we should evolve collaboratively."
---
6 tips for improving lesson observation feedback
If you've ever been on the receiving end of poor feedback like Josh Roy shared above, then you'll know how unhelpful it is. Feedback is highly personal and can either make or break a situation. According to Professor John Hattie, receiving effective feedback is the factor that has the most impact on a student's progress. This can also be applied to a teachers' continuing professional development (CPD), making it one of the most important aspects of CPD.
So, to get the most out of lesson observation feedback, you should always be looking for better ways to give it, whether formally or informally. Here are some top tips:
1. Capture your lesson
Whether you're being observed or observing someone else, video can be an objective tool for you both, allowing you to have a two way discussion rather than just a feedback session. Reviewing the video together means you can actively discuss, pause, rewind, fast-forward and allow your colleague to come to their own conclusions, making it more meaningful for you both.
2. Use exploratory questioning
This type of questioning naturally opens up dialogue, giving you time to think and draw conclusions. For example, try saying: "What do you think you could do to tackle the problem of…" rather than "What you need to do is…"!
3. Make feedback constructive
Even if a lesson doesn't go to plan, the situation can be turned into a positive one if you give the teacher constructive feedback and help them to learn from the situation. Constructive feedback helps identify solutions for areas of weakness by looking at what can be improved rather than focusing on what went wrong.
4. Relate back to previous objectives set
Always keep a clear focus in mind. Relate your discussion to the targets already set, if new topics arise; set these as development targets for your next session. Staying focused will allow you to give some 'easy wins'; developing a feeling of immediate progression. Be clear in your own mind about why you are feeding back. What exactly do you want your colleague to achieve with what you are telling them?
5. Be patient
Give you and your colleague time to draw your own conclusions and then explore them together without cutting across one another. You will develop a stronger, more professional relationship.
6. Do it again!
Whether giving or receiving lesson observation feedback, request you do it again and regularly. Only by continually discussing and breaking down what you saw can you understand progression.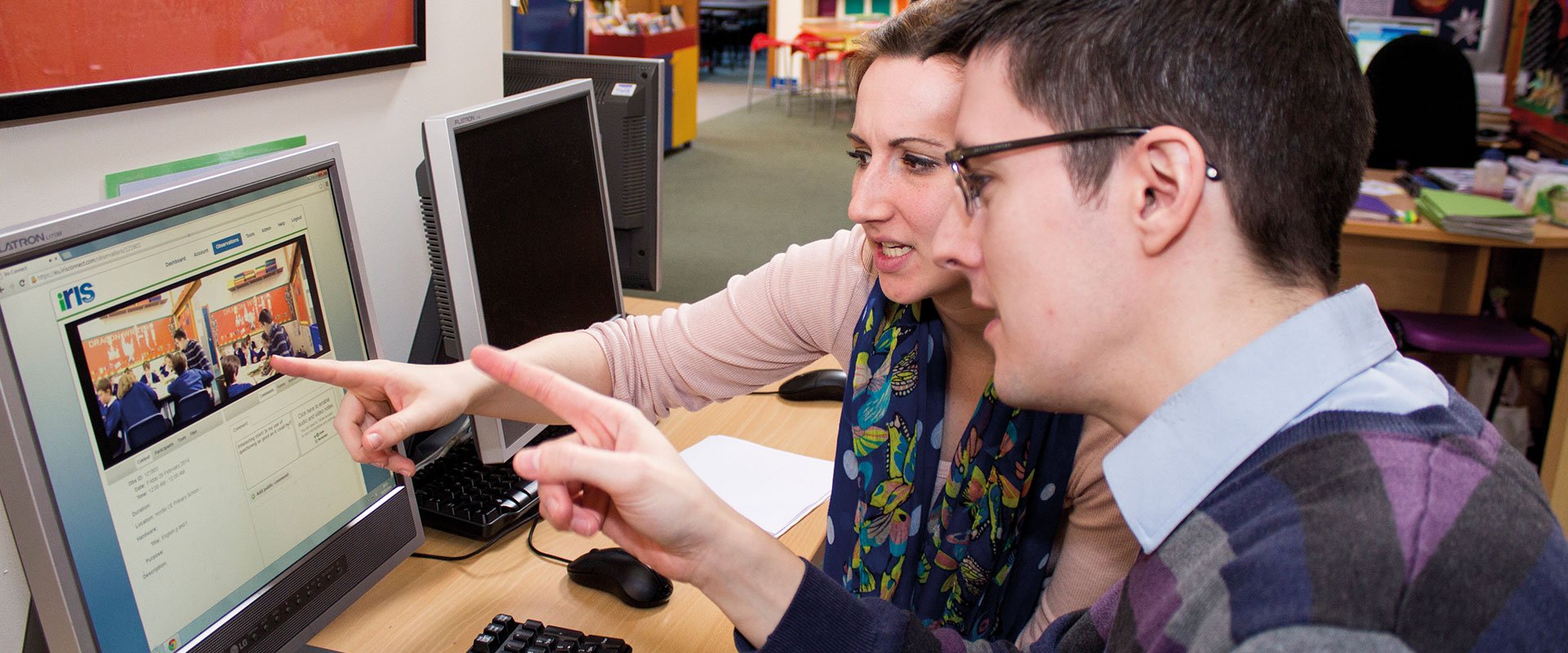 Lesson observations; the next chapter
Like many who live in this digital age, educators have turned to technology for further help in making lesson observations even more effective. For example, video-based lesson observations have significant advantages to traditional methods and can overcome many of the challenges that have plagued the lesson observation process for decades.
In fact support for using video among teachers and educators is rapidly growing. In a SmartBrief poll, 91% of teachers felt that simply filming their teaching practice would help them to improve it, and 76% said they would be willing to select and submit a video for use in a formal observation.
This growing support isn't just coming from teachers either. Eighty five percent of school leaders surveyed by SmartBrief said that using video for lesson observations would help them to provide teachers with more meaningful and actionable feedback.
Educators are seeing the huge potential that video has for helping them to push their practice to the next level and ultimately improve outcomes for learners. But how exactly does it help?
7 benefits of video-based lesson observations
Acceptance - Lots of teachers struggle to accept feedback not because they don't want it but because it's not accurate, reliable or relevant. Video-based lesson observations provide evidence and a reference point for both teacher and observer, making feedback more objective, specific and acceptable.
Reliability - When it comes to reliability the benefits are threefold. Video removes much of the subjective nature of lesson observations, teachers aren't left to interpret feedback on their own and, in the event of a dispute the video can be used as concrete evidence.

Accuracy - Most lesson observations don't provide a full and clear picture of a teachers' practice and classroom dynamics, and yet accuracy is key for providing relevant and actionable feedback. Video overcomes this by providing a more comprehensive view that can be paused and rewound. Plus, with more time to look at the intricacies of a lesson, the observer can explore beyond what they see in the moment.
Contextualised feedback - Feedback and dialogue processes associated with traditional lesson observations often take place sometime after the observation itself. This means the observed practice is often dim in the memory and feedback is inevitably broad and subjective. Through video-based lesson observations feedback is contextualised, personalised and immediate, making it truly effective.
Perspective - According to Professor John Hattie, teachers only see and hear 20% of what is happening in any given lesson. That means that when a teacher reflects on a lesson, they are only reflecting on 20% of it. Moreover, they will be evaluating the least important part because they'll be considering their own perception of the lesson, not that of their learners. Video-based lesson observations not only allow a teacher/observer to reflect on the majority of the lesson, but also understand how the learners experience it and what they get out of it. This is a game changer for understanding teaching and learning through lesson observations.
Time - It's been recommended in the past that school leaders spend 25% of their time on observation and feedback. But with already high demands on educators time, this is almost impossible to realise without the right tools and support. Video-based lesson observations provide flexibility for observers to view and feedback on lessons at a time that suits them, increasing the number of opportunities as well as effectiveness.
Location independence - Conducting lesson observations via video technology eliminates the need for being in the same classroom as teachers. This reduces potential distractions and disruptions to the teaching and learning that's taking place, as well as providing opportunities for effective developmental lesson observations when teachers can't physically be there.

The use of video in Teacher Training Observation
The idea of having another adult sit in the back of the classroom conducting an observation of one's lesson, terrifies many teachers. Especially trainee teachers doing their PGCE, who report to have a hard time handling their nerves and focusing on the lesson while being observed.

The 7 benefits of video-based lesson observations outlined above also hold true in initial teacher training. However, in addition to that, video also offers a less intrusive approach than in-person observations. Simply letting the trainee place a recording device like a Smartphone or iPad in the classroom and afterwards sharing the recorded video, gives the trainee a better sense of control, increases their confidence and lets them focus on delivering a great lesson. As a nice addition they can also watch the video back themselves, reflect on their teaching and potentially draw even more meaningful conclusions for their professional development.
Top Tip: Establishing the use of video with your trainees early on, e.g. during micro-teaching sessions or watching and analysing clips together with peers can increase their comfort in regularly videoing themselves and sets them off to a promising career as a reflective teacher. Find out more about supporting trainees through video in this case study.
Enabling effective online lesson observations
With video-enabled location independence, you can even conduct lesson observations when teaching online. If it's not possible for a colleague to join the online class at the same time or you'd like to make the most of the benefits outlined above, you can use a screen capture tool to record the online lesson and then share the video with a colleague for feedback and developmental conversation.
Discover the power of video-based lesson observations with IRIS Connect:
Request a Demo
A teacher's perspective on using video for lesson observation
Guest blog from Stephen Campbell, Head of English at Kingswood School in Bath and future Deputy Head at Haileybury Imperial and Service College.
@SJM_Campbell
"Of all of the assessments and measures that are applied to teachers, lesson observation is perhaps the one aspect that has come under the most scrutiny over the last few years. Much like the removal of National Curriculum levels as a measure of progress, the grading of lessons has been phased out as significant people have demonstrated its flaws.
As the Head of English at an Independent School, I have been fortunate in the extreme to have had both a team around me, and a supportive SLT. This circumstance has allowed my department to work through a suitable approach to lesson observation that we feel works well, and satisfies our shared intentions behind the process.
As an extension of this, I would like the opportunity to share the processes that we have been through, both to prompt similar discussions in similar departments, but also to open a dialogue and to have the opportunity to receive some helpful and supportive criticism.
I appreciate that we are on a journey and that we haven't got everything right so far, but I am keen to improve and develop this approach.
Establishing a purpose
The first, and perhaps most important phase in establishing the purpose of lesson observation was to link it to CPD, by which I mean the opportunity to improve teaching. This is a lofty ideal, and one that is fraught with open questions, but I hope that the rationale for this becomes clear.
The recently published DfE guidelines on CPD shaped our early thinking, and we were focused on delivering CPD that allowed us to improve student outcomes. The idea of conducting our own research in a modest-sized department made up entirely of teachers seemed a little daunting, not to mention ethically questionable. However, the 2015 TDT review into 'What Makes Great Teaching' suggests that by simply considering lesson content and structure, there is a clear improvement to student outcomes.
Choosing a focus
Buoyed by the idea that thinking about getting better would make us get better, we set about designing a supportive structure around which to build a process of observations. We borrowed heavily from the ideas behind Lesson Study, which allowed us to consider observation as part of a fluid, collaborative process.
We also took the decision to focus on one aspect of teaching that would form part of this cycle of observation, in order to narrow the focus. Whilst there are some who question the validity of considering feedback, we felt that the EEF research into feedback provided us with a good starting point when deciding on a focus.
So, we had a focus – feedback – and the confidence to do some shared planning and evaluation. As mentioned earlier, I was hugely fortunate to be part of a team of teachers who wanted to improve, and this culture was absolutely key to the following stages.
Stumbling blocks
The barrier that we were facing as we started to plan and observe our shared lessons was the loss of replicability.
It has always been important to us that we could learn something concrete from an observation that we might be able to weave into our own teaching, yet the process that we were going through meant that the actual teaching phase was not stored or shared outside of those key observers.
Discovering video
By happy chance, my school had just invested in an IRIS Connect Discovery Kit; quickly, we requested and received training in its use. Again, I was keen to understand the empirical support behind the implementation of video recording software, having been subjected to it in a negative way during my PGCE.
The EEF has recently published a report that clearly states the benefits that such a process can have on improving teaching, and, crucially, on improving student outcomes.
Again, this research allowed me to present IRIS Connect to my department with confidence, as they trusted that there was a clear reason for using it.
What we achieved
The current situation, then, is that we now have a growing bank of short clips of activities or tasks that are focused on delivering high quality feedback experiences to students in the classroom. These range from whole class feedback to comparative judgement; from peer assessment strategies to guided learning tasks.
Crucially, these clips are safely stored somewhere that means that we can all access them through our IRIS Connect accounts, and they have been 'vetted,' or selected by peer observers as examples of effective teaching. Whilst we are not necessarily expert teachers yet, we all know what effective teaching looks like and I am confident in trusting my team to filter out examples of best practice.
IRIS Connect allows us to edit and comment on these clips, which means that I can see a teacher doing something and read about what is working and why from other members of the department. I am also able to see the resources used and really understand how to take each example and apply them to my own teaching.
The most valuable use of this has come through our end of year examination feedback. I asked the department to refrain from really marking scripts at all, in the traditional way of 'marking'. Instead, I asked them to focus on the quality of the feedback given, which was to be built around the whole class re-teaching common mistakes or errors.
I was able to direct them all to several examples of what this looked like, as demonstrated by teachers they know and trust, along with comments and resources. This ensured that the quality of feedback that students' received after their examinations was of the very highest.
Final thoughts
I am really proud of my department, Alex, Sarah, Juliette, Alice, Orla, Charlotte, and especially Sandra, for the way that they have worked on this process. Whilst I don't have any absolute data yet to prove that what we have done, we do feel that what we are doing works. It is wonderful to be a part of a team that is looking at improving their teaching every single day."
---
It's clear that video technology provides a better, more efficient way to conduct lesson observations. But, what impact could it have on other areas of teachers continuing professional development? Read this blog - What every SLT should know about using video for CPD
"Through IRIS Connect we've been able to revolutionise access to observations because we haven't needed to organise cover or even watch entire lessons. So, it's really helped to free up time. By recording lessons we're able to use our own classrooms as the context and stimulus for people reflecting on their own practice or each others, so it's a hundred times more relevant and useful." - Williams Goldsmith, Latymer Upper School
Interested to find out more?
If you'd like to find out more about IRIS Connect and how our solution can help you to get the most out of your lesson observations and provide high qualitative CPD for your teachers, get in touch!