First things first, what is a professional learning community?
A PLC is a group of educators that meets on a regular basis, works collaboratively and shares knowledge creating a professional dialogue to improve teaching skills and student outcomes. Simply put, it's professionals coming together in a group to learn.
Guest blog by Andrew Ball, Quality Manager & Teaching Learning Senior Leader, Itchen Sixth Form College. @MY__teaching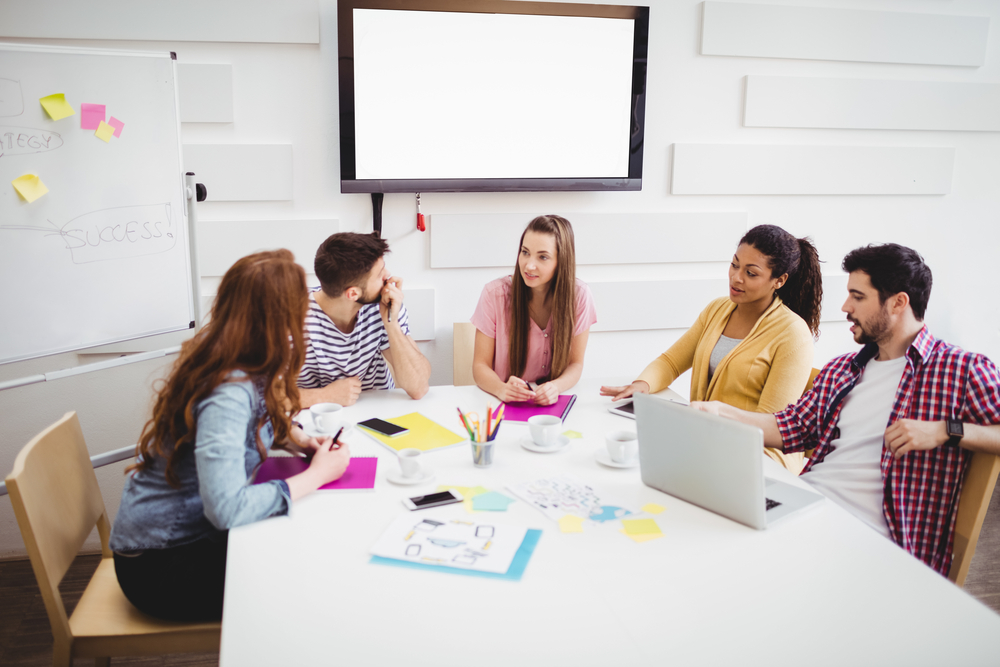 Have you ever felt that the teaching and learning initiatives you endorse to staff each year are on repeat?… one year its questioning, differentiation or my personal favorite 'stretch and challenge' (not sure we ever cracked that one?!). A decision I took was to invigorate staff CPD mindsets, build cohesion and harness productivity through researching the impact on our learners using six different learning themes. The six themes allowed for greater depth of professional discussions and achieved a huge objective I have been chasing for years... getting teachers to talk about teaching and learning in the staffroom!
Welcome to my story of the Professional Learning Community project.
Task 1: Choose six themes that will get all staff interested in educational research and sharing ideas
This was tricky, however the best place to start was the past. Time to use the Ofsted report, student feedback streams and lesson observations. Use your evidence streams to find the patterns. Then use this information to redirect the energy away from a management monitoring tool such as "we must focus on better questioning" to "how does questioning benefit level 2 learners compared with level 3?" The more the themes related to practical applications of educational research, the greater the staff support for its creation.
The themes were:
(a) Written and verbal feedback
(b) Assessment for learning
(c) ILT to advance learning
(d) Academic writing
(e) Growth mindset
(f) Retrieval and distributed practice
Task 2: Give the Professional Learning Communities direction and objectives
It was important to galvanize efforts into a direction that would result in teachers actually talking about teaching practices and making adaptations to their activities within lessons. Each group had between 12-16 members including a lead member to work closely with. Each group had the freedom to look at their theme in any way they chose however a pathway would be needed to ensure productivity and innovation.
This was achieved through a programme that had a clear timeline:
Session 1: Bring two pieces of research on your theme and discuss with your group
Session 2: Agree on an intervention, idea to use, research comparison or student survey based upon your theme
Session 3: Share findings and agree on the next intervention, review or classroom practice change.
Session 4: Present the years findings in a visual display in an in-house Festival celebration of Teaching and Learning.
A clear timeline and set of objectives allowed for each community to support the evidence gathering process and share progress stories.
IRIS Connect supports professional learning communities through a structured programme called Film Club. Read about one school's journey of Film Club, here.
Task 3: Support staff to be brave with interventions, evidence gathering and responsive student surveys
A key role I needed to play in this project was to be able to model successful evidence gathering. I regularly collected my own data, student forum voice and work scrutiny observations which allowed me to show others how/why evidence gathering was less time consuming than they expected. The other major reason to support and coach staff through this in the early months was to build in quick wins, gain the support of the big hitters which would feed the staff room chat groups enthusiasm for the programme itself.
Task 4: Present the findings visually
If staff have given large amounts of time and energy to a task, then they deserve to be able to show it off in its full glory. I decided a festival style CPD day would be a perfect opportunity for each group to display their findings, talk to each other about their evidence and swap resources for future lesson practices. This idea also ensured compliance as all teachers knew their work would be seen by their peers so extra effort, quality and detail was produced on the displays in friendly competition.
Successful outcomes of our professional learning community
I have learnt many lessons from the first year of the programme and will continue to develop the idea as we move into the next academic year. For me the real value of the programme was to hear students talking to teachers about how their learning experience was more interesting, challenging, motivating or enjoyable due to the adaptations and opportunities that collecting research evidence created.
The person best positioned to improve the learning habits and practices of your students is you as the teacher- a programme like this will allow you to know for sure what they need now and next to improve.
I would argue that any teacher who could find out the most effective learning strategies for the majority of their learners would be smiling in the staffroom... maybe even talking about teaching and learning over coffee?…could it work for your school?... there's only one way to find out.
Guest blog by Andrew Ball, Quality Manager & Teaching Learning Senior Leader, Itchen Sixth Form College. @MY__teaching
If you're interested in getting a professional learning community going in your school, why not request a licence for Film Club.
Harnessing the power of video, this ready-made professional learning programme helps you to develop self-regulating and independent learners in your classroom. Born out of our research project with the EEF, Film Club helps staff to analyse and discuss teaching and learning more effectively, successfully developing a culture of openness and trust. Explore 5 free episodes focused on dialogue, questioning, pupil oracy, feedback and growth mindset. >