Guest blog from Peter Hayward, Assistant Headteacher (T&L) High Tunstall College of Science Hartlepool.
A college priority since September 2016 has been... 'making sure that teachers' questioning challenges pupils to deepen their understanding and draw out what pupils know and understand before moving their learning on.' (not my words but lifted straight from our June 2017 OFSTED report). IRIS Connect film club has been an excellent vehicle to help us achieve this.
---
What is IRIS Connect film club?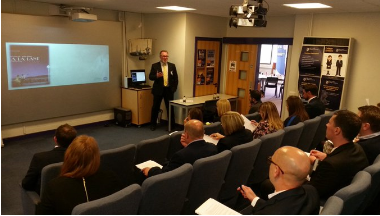 For those that haven't seen or heard of film club it is a series of CPD sessions developing the use of questioning and dialogue in the classroom and providing effective verbal feedback.
The series currently consists of 4 sessions (to rise to 6 I believe) with catchy titles i.e. Feedback to the Future and The Empire Talks Back (see what they did there?). Each of these sessions can be accessed free of charge through the Group Store at IRIS Connect.
The sessions come with 'Flipped Learning' activities which allow staff to access some video clips and also to digest the theory underpinning the techniques, thus enabling time in the sessions to be spent discussing ideas and thoughts.
The theory is always backed up by well-respected research and researchers including Dylan William, John Hattie and The University of Cambridge. As the poster says 'IRIS Connect supplies the video clips, resources and questions; you get together to watch, discuss and learn.'
"Personally, film club has provided a great reminder of questioning techniques to deepen student knowledge and facilitate much more meaningful student conversations. It was also very well received by ITT and NQT staff. Techniques were being trialled the very next day (and onward) and showed an improved quality in feedback phases of lessons; a testament to the clear points raised by the clips and the quality of resources provided to stimulate staff discussion." - Andrew Small , Lead Teacher and Induction Co-ordinator
---
How we approached it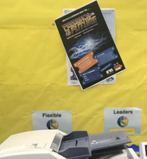 Providing popcorn and refreshments is essential! We launched film club in September in a compulsory whole staff twilight so all staff got a taster of this approach and were aware of our focus for the year.
The other episodes were screened as part of our optional twilight CPD sessions. They have been well attended and very well received. All sessions have been rated good or excellent on our feedback forms by all attendees.
We are fortunate enough to have a small cinema type room which holds around 30 people which adds to the film club atmosphere.
Encouraging attendance was easy – a promise of popcorn and using the posters provided by IRIS Connect strategically situated around the school (on the toilet doors and above every photocopier) detailing date, time and venue.
"After attending the film club sessions, I became inspired to use more activities devoted to promoting student dialogue in my lessons. My lower ability Year 7s can now collect algebraic expressions, and I firmly believe that this is thanks to all the strategies that I picked up from the 'Look Who's Talking Too' episode. The popcorn was also excellent." - Jason Hill, NQT
---
What impact has it had?
Firstly, there has been clear evidence of impact in lesson observations, with the quality of questioning clearly developing, particularly with those who have attended multiple sessions.
"I found each episode of film club very interesting and useful. By watching the videos, I could reflect on both good and bad practice in my own teaching, and was able to use one technique shown in the video in class the very next day (and continue to do so)." - Jan Burton, HLTA
Secondly, it has provided a consistent language to use when feeding back findings from observations and when making suggestions for improvement e.g. moving from the IRE to IRF model as discussed in episode one, The Empire Talks Back. If you are unfamiliar with this I suggest checking it out as part of the 'flipped learning' for this episode.
Furthermore, and perhaps more importantly, it has helped to foster a culture of reflective practitioners. Initially by reflecting on others practice but then moving onto self-reflection and using IRIS Connect.
"The questioning techniques demonstrated in the video clips in episode one, 'The Empire Talks Back', were particularly effective. Since then, I have implemented these techniques in my own classroom with great success. Following on from this I arranged to use IRIS Connect to film myself modelling the strategies with a class, which was then shared and discussed at a faculty level." - Jonathan Hindley, Teach First
---
What next?
We are looking forward to the release of the final 2 episodes and now have calendared half termly film club events (including repeat showings).
The dream is to develop our own series of film clubs using our own reflections and materials. Overall, I am really pleased with how film club has supported our school development this year.
Ifyou haven't used it already it's well worth a look, or a viewing or a screening but don't just take my word for it…
---
Final thought
Get your refreshments ready, turn your phones off and enjoy the show!! De deh de deh de deh de de - de de de, de deh de deh de deeeehhhhhhhhh DE!! - this is meant to be to the Pearl and Dean music.