A message to school leaders in our community, from Founder of IRIS Connect, Andy Newell-Smith:
I would like to thank you for your investment in IRIS Connect, I have confidence in your decision to prioritise CPD. Leading professional learning is still more than twice as impactful upon learners as any other investment school leaders can make.
It's a challenging time for the education system. If we are to do more with less, selective use of the right technologies is critical to unlocking talent, improving communications and reducing costs. Now, more than ever, we need a networked, scaleable approach to professional learning. This is why we have remained completely focused on delivering immediate and tangible returns for all of our community.
What was a lesson observation and feedback tool, is now an integrated professional learning network of over 60,000 teachers using video to sustainably develop their classroom practices at a fraction of the cost of traditional CPD.
I want to share what we've been working on to help you make savings and improve outcomes.
1. Helping you get the most out of your current investment and save on cover costs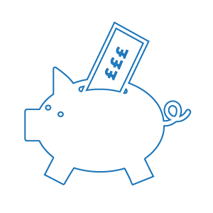 Schools that have standardised the use of IRIS Connect are able to improve observation and feedback and cut lesson cover costs.
"The main monetary saving with IRIS Connect is cover costs. There are 9 reviewers on the team supporting over 100 teachers. If we were to get cover in every time we wanted to see a lesson or a part of a lesson then the cost would be prohibitive" - Nigel Currie, AHT at Huntington School
This only works when the majority of teachers are engaged, this change takes managment. We have developed a Film Club Programme which is proven to gain staff buy-in to the wider roll-out of video based learning.
Action point: please, speak to your dedicated consultant about our IRIS Connect Film Club - this support won't cost you a penny.
2. Reducing the rate of staff turnover
Another benefit of getting the system into widespread use is the impact this can have on staff retention. Recruitment costs are crippling for schools at the moment so it's vital to focus on retaining and developing the teachers you have. Teachers using IRIS Connect report high levels of self-efficacy, which is proven to improve staff retention.
I'd recommend reading the "Recruit, train, develop, retain" #ShapingCPD report >
3. Providing opportunities for all the learning your teachers need, in one place
We're building an integrated set of free learning resources on our platform which are:
Focused on all the critical skills that research shows teachers need to improve learning outcomes.
IRIS Connect learning modules are on-demand and job-embedded. They expose teachers to a blend of research, models, reflection and coaching - the critical mix of activities shown to lead to classroom impact.
95% of teachers engaged in our learning programmes believe that they have improved their practice as a result. When did you last hear feedback like that about an external training session?
Teachers are joining in too...we've recently launched the first free 'Teacher Made' Groups into the platform. Nearly half of teachers who responded in a recent community survey said they'd be willing to share their practice in this way. For me, this is the start of something truly exciting...teachers voluntarily sharing practice and resources with the whole community to benefit from.
4. Enabling collaboration between schools at a vastly reduced cost
We have built Collaboration Groups in IRIS Connect that enable teachers to plan, observe, share resources, give and receive feedback at scale and over distance. These groups often contain teachers from multiple schools as part of a MAT or Teaching School Alliance. You can even include schools that don't have IRIS Connect via our network licence. Our community support team can help you build these groups and get them off the ground.
Seriously, get in touch...we employ a team solely to help you get the most out of our tools and services!
---
"We use IRIS Connect to help leaders observe and feedback on aspects of teachers' improvement plans. Because they can look at reflections in non-contact time, I have reduced my need to cover staff to observe one another or observe good practice."
- Claire Temple, Head at Sandbrook Primary School
---
5. Exploring ways to help you work effectively with larger class sizes
If you're facing increased class sizes, you may have to consider new models of instruction which allow you to achieve more with less.
We've built a tool called student groups, which provide you with the ability to publish lesson recordings, resources and tasks to your learners, as well as engage in discussion boards. This opens up opportunities for flipped/blended learning and new approaches to student engagement.
6. Making it easier to roll out video-based CPD with the Discovery app
Our Discovery Kit has all of the right equipment in one place for simple, secure lesson recording. At the heart of this kit is our Discovery App. This can now be run on any iOS and android device in the school. You can have a wider roll out of IRIS Connect without having to invest in more dedicated hardware, whilst still ensuring secure capture and upload.
7. Providing a space for school leaders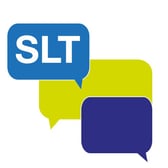 You're in for a challenging time over the next few years, it's more important than ever to be able to share your challenges and get guidance from other leaders. IRIS Connect has launched a leadership forum on the platform to help you get the support you need.
If you're a senior leader with IRIS Connect, login request to join the new Leadership Lounge now >
The future?
We are working closely with our partner schools to help overcome challenges they're facing. We firmly believe that with the right culture and the right tools the education system can thrive in difficult times.
We are 100% committed to seeing you succeed. If you have any questions, feedback or requests please don't hesitate to get in touch.
Andrew
Founder of IRIS Connect
---
Discover the surprising facts and stats that every school leader needs to know about IRIS Connect >