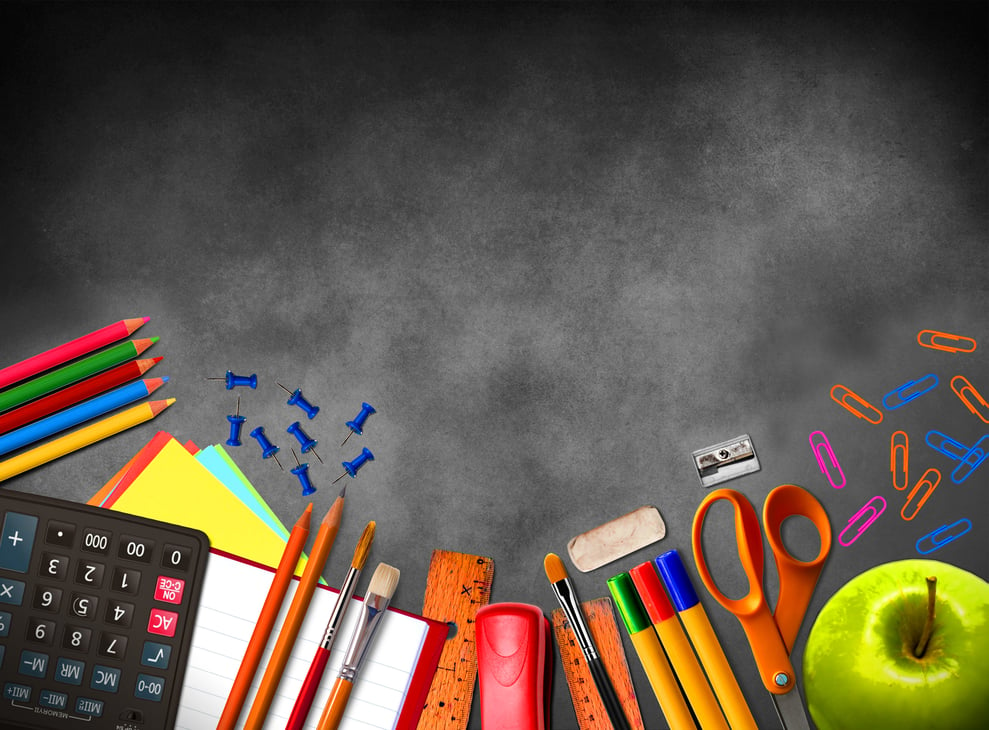 Guest blog from John Mulgrew, Head of Geography and LGBT Coordinator at The East Manchester Academy, in Manchester.
After completing your first few terms in your new role as an NQT you are bound to be looking forward to the fast approaching Christmas break! Like this time last year, I could not wait for the Christmas break to get some peace from the chaos of school life. Upon reflection of my NQT year, I developed 5 strategies to help with my survival, especially after being promoted to a Head of Subject role after 6 months of being an NQT.
1. Don't be afraid to ask for help
Always ask for help! Although you may feel embarrassed to ask for help never forget this is what teaching is about. Talk to your subject mentor and professional mentor. Like you, they have struggled in the past and they will be more than happy to offer support. Last year, I struggled severely with behaviour management and the best thing I did was ask for help. As a result, I became more confident and it has really helped me to improve teaching and learning in my subject. If you feel like you cannot ask for support from your mentors, talk to other NQTs and RQTs. There is a wealth of knowledge and skill within your school so make use of that! Observe other members of staff and discover new strategies and techniques because they helped me to remember things that I had once forgot.
2. Marking Tips
Always follow your school marking policy. The best way to know your pupils are making progress is through marking their books and giving feedback to help them make better progress. I know that this may sound easy to do in theory but we all know marking is an onerous task. I found that marking was taking up a lot of my personal time. I had to find a way to improve my marking to stop this. One way was to make frequent use of self and peer assessments in lessons. This helped to reduce my marking when pupils have already assessed and reflected on important tasks in the lesson – especially exam questions. Also, consider using marking stamps and stickers. All of my KS3 pupils love seeing stickers and positive stamps in their books. It not only helps them to be proud of their work but it also helped to prevent me from repeatedly writing the same comments. Amazon has lots of marking stamps and you can even design your own personalized stamps – it will really help you to save time.
3. Time Management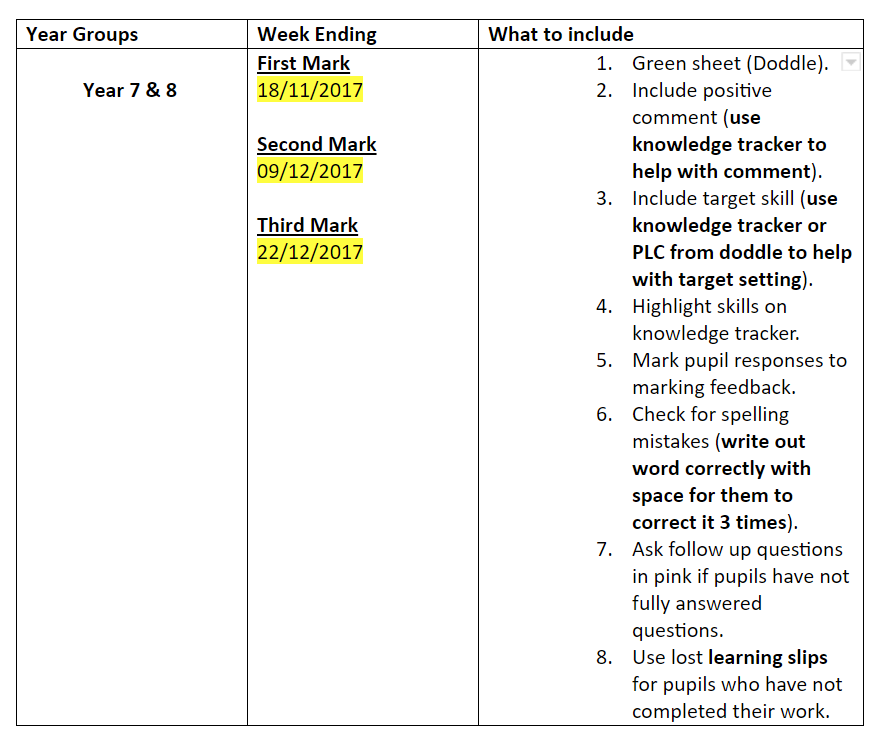 NQT year is very tough, especially when you have to plan lessons, mark books, mark assessments and carry out other professional responsibilities in school. I found that by designing a deadline sheet with key dates helped me to manage my time better. I would design a weekly document that included books that I needed to mark and planning responsibilities I had to do for that week. I would stick this on my computer and keep it visible so that I did not forget about keeping on top of my never ending list of things to do. I still use this today and it really helps me as Head of Subject to keep on top of my extended responsibilities within our department.
4. Planning
Never be afraid to deviate from the original plan. If you are fortunate to have collaborative planning within your school, ensure that you adapt your lessons to meet the needs of the pupils in your classes. One size does not fit all and what one class might find engaging another set of pupils may not. Get to know your pupils, carry out a pupil voice and see what they would like to do in lessons and adapt your lessons with reason to make your lessons not only exciting but engaging and challenging. This is your chance to put all of your skills into practice – take risks, reflect and improve. Teaching is always about making mistakes and learning from them. Be your own teacher. Try to make your subject relevant to your pupils. Think back to your own school days and how the teachers who inspired you made you love your subject. However, be guided by whoever has curriculum responsibility for the subjects you teach.
5. Reflection
Reflecting on the teaching and learning in your lessons is an important thing to do in order to help you and your pupils make better progress as the year continues. One strategy I made use of in NQT year was IRIS Connect. I made use of IRIS once every two weeks to record one or two of my lessons. I would take time to watch my lessons and reflect on both positive and negative aspects. I would set myself weekly targets to improve and record another lesson a few weeks later to see if I actually did improve on what I had set out to achieve. IRIS is an excellent piece of software that has helped to improve my teaching and learning and it is something I have continued to use daily in my lessons.
The NQT year is hard and the first term is particularly challenging. By following these 5 strategies you can be more efficient, develop faster and provide better lessons for your pupils.