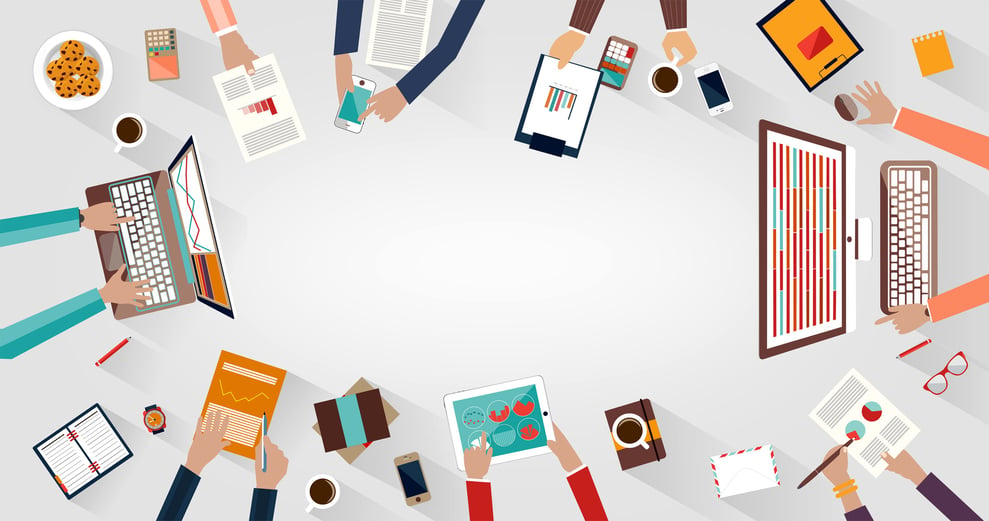 A good INSET day should be inspiring, useful, personalised and above all engaging. A day where teachers come together to discuss strategies for improvement, share their pearls of wisdom and focus on how to improve the learning experience for students.
Sadly, the reality is quite different...
"Just for once, I would like a training day that actually serves its purpose; to make me a better teacher. I would like to know how the best teachers in the school do it differently from me and how I can make sure that little Jimmy D-grade can be little Jimmy gets into college. I would like a jargon-free, criticism-free day. And, most importantly, I would like a day that doesn't focus on how to ensure that Ofsted like my lessons; but on how to ensure that the students like the lessons. Is that too much to ask?" - Secret Teacher
"In England, for more than two decades, teachers have been required to participate in five in-service training days per year. The research evidence demonstrates that these are rarely well organised, are seen as of little use by participating teachers and represent a wasted resource." - Brighouse and Moon (2013)
With this in mind, here are a few key things to consider when planning your INSET days that will help ensure your training has teachers chomping at the bit to get back in their classrooms, for the all the right reasons.
How to plan the perfect INSET day: 7 questions to ask yourself...
1. What are your aims and objectives for the day?
Just like you do when you're planning any lesson, it is important to determine what outcomes you are hoping to achieve through your INSET day. Setting objectives will make it far easier to plan the content of your day/session and give staff a clear idea of what they will achieve.
Making sure they fit into your whole school improvement plan e.g. 'to minimize low level disruption across the school' is key. As much as possible, these days should be about developing teachers' classrooms skills through modelling and collaboration.
2. Who will lead your INSET day?
You could choose to appoint internal members of staff to lead your INSET training. This can work well as long as they are well-prepared, have the respect of their colleagues and the required skills and knowledge to deliver the training. An alternative is to bring in an external provider. This can often add excitement to the day and sends a clear message to staff that you are willing to invest in their professional development.
However, one-off training sessions have very limited impact on teacher development, so if you do decide to do this, think about how it relates to your professional development goals and how you will ensure that the content gets embedded into everyday teaching. Also, how you will follow up sessions to discover whether what's been learnt during them is being put into practice and how you and your staff can share these experiences and refine them over time.
3. Where will you host it?
Like children, adults learn better in the right environment. Try a space that is light and airy, not too hot or cold, roomy and has everything to hand that you need for the training. Nothing drags the energy and momentum down in a room more than when the host has to duck out because they forgot something.
4. What activities will you include?
To get the best out of your students, do you talk to them for an hour? We would hope not. So why would you subject your colleagues to the same? Keep presentations short, activities interactive and offer plenty of time for talking and discussion.
INSET days are also a great opportunity to share ideas and ensure that everyone is singing from the same hymn sheet. Maximise this opportunity by creating activities throughout the day where staff develop shared goals together as well as giving them time to think about personalised goals and objectives. They are sure to be more motivated to achieve the goals if they have had a hand in setting them.
5. How will you make your materials engaging?
When compiling your materials, keep in mind all of the same ideas and techniques you use when planning a good lesson. Make things relevant and interesting, differentiate when appropriate and (again) make sure there are plenty of opportunities for interaction and discussion.
6. How will you make it enjoyable?
Little things can make a big difference, so try to make your INSET days fun. Build in decent coffee breaks allowing staff to catch up with each other, make sure you have some amusing or lighthearted activities and most important of all… make sure you buy plenty of biscuits!
7. Does INSET need be a day at all?
Could you get rid off INSET days altogether and replace them with regular CPD sessions throughout the year, where teachers discuss learning, share ideas and refine performance over time? Perhaps you could take a joint practice development approach and break down your day into shorter 60 min sessions, so staff can get together more regularly to work towards achieving their longer term goals. Food for thought.
Do you have any tips for making INSET days more useful? Leave us a comment below.