Guest blog from Jane Hyde-Walsh, Director of The Staffroom; a unique CPD planning and recording tool for education professionals working towards best practice.
As one of our most important professions, teachers need considerable knowledge and skill, which needs to be developed as their careers progress. Effective professional development for teachers is a core part of securing effective teaching, and research shows that a clearly defined policy towards CPD helps to ensure that good professional development can be delivered to all teaching staff within a school.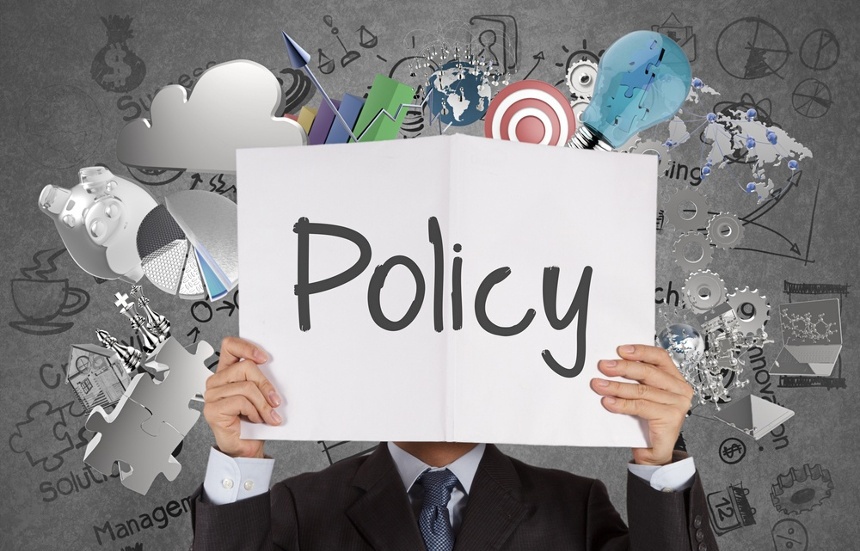 Benefits of developing a CPD policy
Developing a clear CPD policy helps teachers to develop their existing skills and knowledge, boost their confidence and credibility. It also encourages staff to follow changes in legislation, technology and working practices, and equips them with the tools they need to cope positively with a fast changing workplace.
It's been demonstrated that in schools where a comprehensive CPD policy is in place teachers start to perform well in their roles, their job satisfaction increases and performance improves. Schools that develop and support a CPD policy soon discover that a standardised approach towards professional development impacts the overall performance of the whole school and invariably improves student outcomes.
Setting the stage to develop an effective CPD policy
If you're a school leader wishing to develop a CPD policy for your school it's important to understand that professional development for your staff cannot exist in isolation and requires the development of an inclusive culture towards continuous improvement. When this works best there's a shared commitment for teachers to support each other to develop so that pupils benefit from the highest quality teaching.
A school that develops a CPD policy based around a culture of continuous improvement is more likely to create an environment where teachers want to take risks, seeks out new ideas and discuss their work openly and constructively. In such an environment it's more likely that teachers will be happy and will view collaboration on learning with each other as positive and rewarding activities.
A school with a positive attitude towards CPD is also more likely to yield the benefits of better retention and loyalty amongst their staff and be seen as an attractive and rewarding place to work in the increasingly competitive marketplace for good teachers.
First Steps to developing a CPD policy
As you start to develop your approach towards CPD it's important to ask a few important questions:
Is there a shared understanding of what great teaching looks like? – A clear definition is a fundamental component of the exercise and one that needs to be agreed and understood throughout the school.

Do you expect all teachers to strive for excellence?

Are teachers actively encouraged to participate in self-directed CPD which includes a cycle of reflection and self-improvement?

Do leaders within the school discuss teaching and learning and share a commitment to making it better

Are the best teachers recognised and do you understand why they are good?

Do you know who your weakest teachers are and what are you doing to support them to get better?

Do you offer a range of CPD activities that staff can choose from and are they encouraged to learn from each other?

Do you encourage teachers to learn from expert teachers?

Do you encourage teachers to seek best practice from other schools and bring those ideas into their own practice to share with others?
Turning these questions into a health check for your school and its attitude towards CPD can be enlightening and help to define the quality of teaching and learning you want teachers in your school to aspire towards. Moreover, it will help to define and embed the culture towards continuous professional development and make it easier for your staff team to buy into a new approach towards CPD.
Information and guidance to inform your CPD policy
Once answers to these questions have been collated, as a school leader you can start to read around the subject and research information and guidance from elsewhere.
A good place to start is to review the Standards for Teachers' Professional Development published by the Department of Education in 2016.
These advocate the following principles:
Professional development should have a focus on improving and evaluating pupil outcomes.

Professional development should be underpinned by robust evidence and expertise.

Professional development should include collaboration and expert challenge.

Professional development programmes should be sustained over time.

Professional development must be prioritised by school leadership.
The Teachers' Standards set out a number of expectations about professional development; namely, that teachers should:
keep their knowledge and skills as teachers up-to-date and be self-critical;

take responsibility for improving teaching through appropriate professional development, responding to advice and feedback from colleagues;

demonstrate knowledge and understanding of how pupils learn and how this has an impact on teaching;

have a secure knowledge of the relevant subject(s) and curriculum areas;

reflect systematically on the effectiveness of lessons and approaches to teaching; and

know and understand how to assess the relevant subject and curriculum areas.
This is strong and useful guidance which can help to help to define the roots of your new CPD policy and can provide a clear road map for the important points that a school could incorporate into their plan.
It's also useful to review policies that other schools may have developed towards their CPD such as this example and Shaun Allison's excellent book Perfect Teacher- Led CPD which provides some great ideas based on personal experience that can be incorporated into any CPD policy.
Developing a unified approach towards CPD
One of the most effective approaches towards CPD is to develop a plan that ensures that everyone experiences the same access to CPD and aligns itself to a shared vision for the school.
A layered approach towards CPD can work well in terms of developing a mixture of opportunities that will encourage all teachers to participate in professional development linked to improvement performance.
Blanket – this is development that all teachers in the school need and can best be addressed through Inset days and staff meetings and can cover areas such as changes in legislation, regulations or internal policies within a school.
Optional – this should be a wide range of different development activities that teachers can opt into and can personalise to their individual interests or areas of specialism. These can be delivered through various means from short forums or discussions on a single theme, peer observations, feedback sessions, external training sessions or conferences.
Directed – this should be used where staff may be under-performing when bespoke plans can be devised and agreed to encourage staff development. Effective approaches towards these plans can be through peer mentoring or one to one coaching in a safe, supportive and non-judgemental environment.
Consult with your Staff
Taking time out to discuss CPD needs and to ask teachers what great CPD looks like to them is also a valuable exercise.
Common answers might look like:
Learning from each other

Challenging

Encourage teachers to talk to each other about teaching

Matched to school needs

Individual led

Respond to self-assessment

Ongoing and accessible

Sharing best practice

Built in time to evaluate and reflect

Addresses individual needs

Informed by evidence

Responds to learning needs and styles
Most importantly it should be self-directed, never onerous and should drive everyone's own personal continuous improvement cycle towards better performance.
Conclusion
Continuous professional development is never an easy subject as all too often it's seen as the last thing on the 'to do' list and can too easily be pushed aside. Teachers are busy and as they wade through their heavy workloads they can't always see the benefits of learning and self-improvement for themselves.
A well-defined and clearly articulated CPD policy however provides a great way to concentrate minds and create a shared sense of accomplishment as staff start to focus on the areas they really want to learn about. As staff start to feel part of the process to develop a school wide CPD policy they are also more likely to begin to see the long term benefits of training and development and the impacts it can have on both teachers and the schools performance overall.