For educational change – the kind that makes measurable, sustainable improvements to teaching and learning – a school needs to have the right environment in place.
This can often require a cultural shift, which can take time to cultivate. The following questions should be asked upfront:
What learning culture do we want in our classrooms and in the staffroom?
How will teachers develop and share values?
How will teachers meet people where they are?
How will the school encourage openness and tolerance?
Considering these questions and how to answer them will help schools move towards a more teacher-led, grassroots approach to CPD.
---
The missing piece: change management
The implementation of any new innovation, program, practice or curriculum can be difficult. Far too often the education change management process is overlooked and as a result, the desired improvements do not materialise.
At this point, it is not uncommon for school leaders to look to a completely new innovation and all too soon, they can find themselves in a vicious cycle that can create turbulence for the day-to-day activities of teachers.
Taking early steps to develop an educational change management strategy can increase the success of new initiatives. This doesn't need to be overly complicated. It can be as simple as ensuring that there is communication and trust in place between school leaders and teachers.
---
Communication
When deciding to introduce a new CPD initiative, it 's vital to ensure that recognition and understanding form part of the implementation process alongside addressing any concerns.
Some teachers may have personal concerns: they may simply hate the idea of seeing themselves on camera; or dislike the notion of being 'watched' for fear the technology will be used as a monitoring tool for performance management. Another concern could be worried about the time required to adopt a new approach. It's vital that teachers feel able to voice these concerns and that school leaders are equipped to address them.
Clear communication of the benefits, feedback and follow up activities are also key. Inviting staff to talk about their experiences and successes can prove very reassuring to others.
---
Trust
If any new initiative is to be successful, schools must have an established culture of trust. School leaders need to cultivate a developmental and supportive culture, where teachers feel able to take informed risks.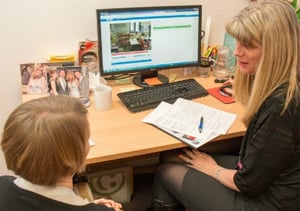 For teachers to feel able to take on a new initiative, try it in their classrooms and experiment with how it can work for them and their learners, they can't be afraid of consequences.
Involving the wider community in the planning and subsequent communications can ensure everything runs smoothly. This includes parents, pupils and non-teaching staff, especially IT technicians.
It's also important to respect that not all teachers might want to get involved from the very beginning. There are likely to be some who prefer to observe how others adopt the initiative first. School leaders should allow these teachers the opportunity to come round to the idea in their own time. Making a new initiative compulsory, without an effective change management strategy in place, is likely to have an effect that's more negative than positive.
Click here to download your free guide to change management.
---
Do you have any tips for building communication and trust? We'd love to hear from you in the comments section.