A report published by the Institute of Education Sciences reviewed the research literature on online and hybrid professional learning communities (PLCs). The author found that, although they present some unique challenges, online communities of educators can achieve the goals of traditional PLCs.
They highlight some of the emerging best practices for the design and setup of these online and hybrid PLCs. Many of these recommendations also hold true for traditional PLCs as well.
---
Effective online and Hybrid PLCs:
1. Have a clearly defined process for determining the community's structure. Practitioners are divided between two approaches:
Top-down, in which school leaders formulate the goals and procedures in consultation with teachers and experts;
Bottom-up, in which teachers take full responsibility for their

professional development

while aligning the goals of their collaboration with the school's mission and goal.
2. Provide opportunities for participants to shape the goals, structure, and assessment of the collaboration;
3. Have strong leadership and facilitation. Having experienced facilitators moderate group activities is a key factor in cultivating and sustaining a virtual knowledge-sharing environment focused on learning. Recognized leaders, whether formal or informal, are typically a good choice as facilitators;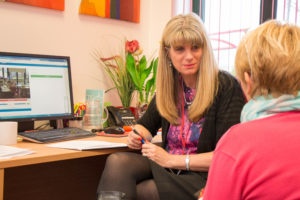 4. Have a clearly defined purpose that is made explicit to the community;
5. Promote interaction by structuring collaboration;
6. Have a strong community-building component. Socializing is important for building and sustaining an online community. While this may guide the design of effective online collaboration tools, the literature suggests that hybrid PLCs may be best suited to foster a sense of community;
7. Pair expert learners with less experienced learners;
8. Structure activities that promote self-reflection;
9. Draw on a diverse group of members for a meaningful exchange of ideas and instructional philosophies. This diversity can mean members who occupy different roles in the school different levels of expertise, and different perspectives on key issues.
10. Help all members acquire skills in the use of collaborative technology.
---
Video Coaching could revolutionize the way you improve your teachers. For a free practical guide, use the form to download a copy.
---
What do you think makes an effective online professional learning community? Leave your thoughts in the comment section below.
---