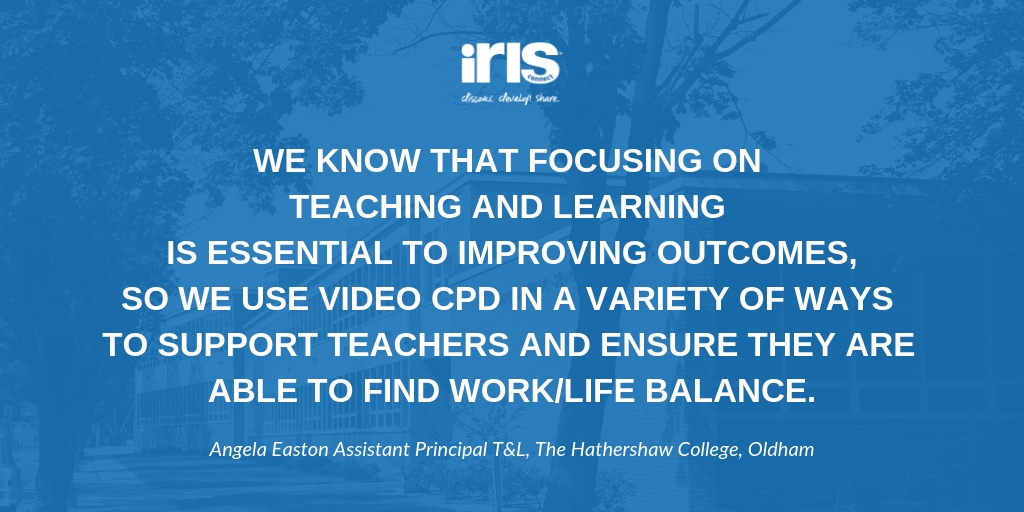 By Angela Easton Assistant Principal T&L, The Hathershaw College, Oldham
How can we be focusing on improving teaching and learning in a time when workload and wellbeing are such a major concern? At The Hathershaw College, we know that focusing on teaching and learning is essential to improving outcomes, so we use video CPD in a variety of ways to support teachers and ensure they are able to find work/life balance.
My blog takes you through our journey of how we use IRIS Connect to enhance lesson observations and self-reflection; creating a safe and developmental CPD culture within the college.