Following educators on Twitter will help you to keep up-to-date on the latest advice and research in education, as well as find and share resources, and be part of a passionate, international community of professionals.
If you're not sure where to get started, here's 10 educators and #edtech accounts we recommend following right now (list in no particular order):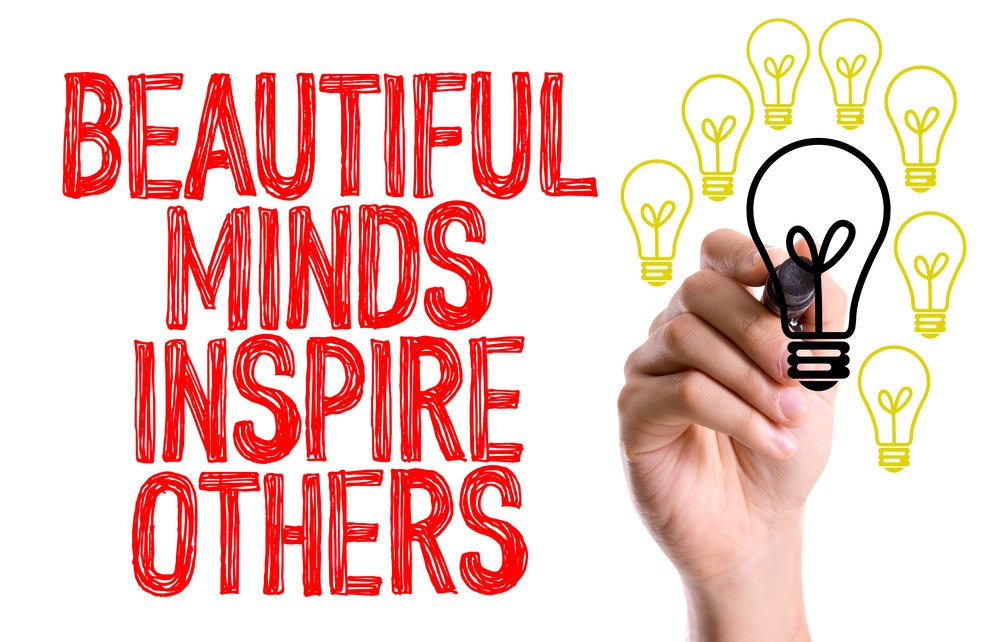 @Steven_Berryman (Dr Steven Berryman)
Steven Berryman is a composer, teacher and researcher. He's the Director of Music at City of London School for Girls and a Visiting Research Fellow at King's College, London.
Emma is an Edu research & CPD lead for Discovery Schools Trust & Affinity TSA.
Penny Rabiger was a teacher for over a decade and later became one of the founder members of the team that set up The Key, the leading information and guidance service for School Leaders and School Governors.
Presenter of Naylor's Natter podcast, you can find Phil and his guests musing over the latest developments in teaching & learning as well as looking at research and evidence based teaching.
Senior Partner at the Instructional Coaching Group, Jim designs professional development for coaches, teachers, and leaders so students experience better learning.
"If we want to get better, we have to see what other people see. That's where video comes in."
Director of Education and Research at The chartered College of Teaching. A former English teacher, Cat has since worked in learning and development in both the corporate and education sector, most recently leading on digital learning and teacher collaboration at the Girls' Day School Trust.
Digital Skills Manager, Phil, is interested in all things Ed Tech. Follow him for lots of innovative apps.
@FunkyPedagogy (Jennifer Webb)
A senior leader, Jennifer is an advocate for #MaternityCPD on Twitter, as well as #WomenEd
@ICT_MrP (Lee Parkinson)
Lee is often talking about using tech to raise standards across the curriculum. He says "work smarter not harder!"
@DrRLofthouse (Rachel Lofthouse)
Professor of Teacher Education and founder of CollectivED, the hub for mentoring and coaching, Rachel has a specific interest in the link between practice development and professional learning for teachers and educators. She's published in academic and professional journals on the subjects of coaching and mentoring, the innovative use of video to support practice development, practitioner enquiry and professional learning. Rachel is also a blog editor for the British Educational Research Association.
Don't forget to follow us on twitter too!
---
While you're here, why not check out our top 15 from last year, too:
Winner of the British Council Technology Award 2010, Russell runs teachertrainingvideos.com and tweets about using technology in education.
2. @hannahtyreman (Hannah Tyreman)
Hannah reflects and writes about her experiences as an English teacher in Post 16 education, CPD leadership and her current role as Online Learning Specialist at the Chartered College of Teaching.
3. @GrahamBM (Graham Brown-Martin)
Graham is the founder of Learning Without Frontiers, a global think tank that brought together renowned educators, technologists and creatives to share provocative and challenging ideas about the future of learning.
Mary spends time in schools talking to pupils, teachers and leaders about learning, leadership and the curriculum. She maintains that there are no quick fixes and that great outcomes for pupils are not achieved through tick boxes. She is working with senior leaders on the link between educational values and high standards.
Doug is the author of the international bestseller Teach Like a Champion. He is the coauthor with TLAC team colleagues of Practice Perfect, Reading Reconsidered: A Practical Guide to Rigorous Literacy Instruction. In addition to his work studying teachers he is the front man in the nation's foremost Kenny G cover band. His favorite words are "Huzzah" and "Yam". He is also founder of @UncommonSchools.
6. @alicekeeler (Alice Keeler)
Alice is a Google certified teacher and author of '50 Things You Can Do With Google Classroom'. She tweets regularly about #EdTech.
7. @LordJimKnight (Lord Jim Knight)
Jim is the Chief Education and External Officer at TES, visiting professor at the London Knowledge Lab of the Institute of Education and a member of the House of Lords. He shares his thoughts about teaching, learning and education.
8. @KLMorgan_2 (Kathryn Morgan)
Kathryn is the Director of Professional Development and Research-Based Learning at the Prince Albert Community Trust in Birmingham. She's part of the #SLTchat team, as well as the UKEd_WMids account. She believes that the quality of a school can only truly be measured by the effectiveness of its teachers
9. @DrSamSims (Sam Sims)

Sam Sims is a quantitative education researcher, interested in teachers' and education policy. He works at the Centre for Education Improvement Science at the UCL Institute of Education and as a researcher at Education Datalab.
10. @OhLottie (Claire Lotriet)

Claire is an assistant headteacher, author and EdTech columnist for the @TES. She is a an Naace award winner and Google certified teacher.
11. @Informed_Edu (David Weston)
As the CEO and founder of @TeacherDevTrust, and Chair of @educationgovuk CPD Group, David is an inspiring man. He's also the founder of @OutTeacher (check out his great TEDx talk here). As well as an author and former maths and physics teacher.
12. @ICTEvangelist (Mark Anderson)
Mark has been an assistant headteacher, head of faculty, head of department, teacher and governor. Now he is an award-winning educator, speaker, consultant, blogger and author.
13. @MatthewAKraft (Matthew A. Kraft)
He is Associate Professor of Education and Economics at Brown University. The former high school teacher went on to write the research paper 'The Effect of Teacher Coaching on Instruction and Achievement' alongside Harvard colleague David Blazaar.
The Edvocate is an online magazine devoted to fighting for education equity, reform and innovation, including the use of technology in education. Check out: theedadvocate.org
Steven has been named one of the top 50 innovators in education and is a keen educator, speaker, blogger, author and learning evangelist.
You can find even more influential people in education to follow here >
Don't forget to follow us on twitter too!