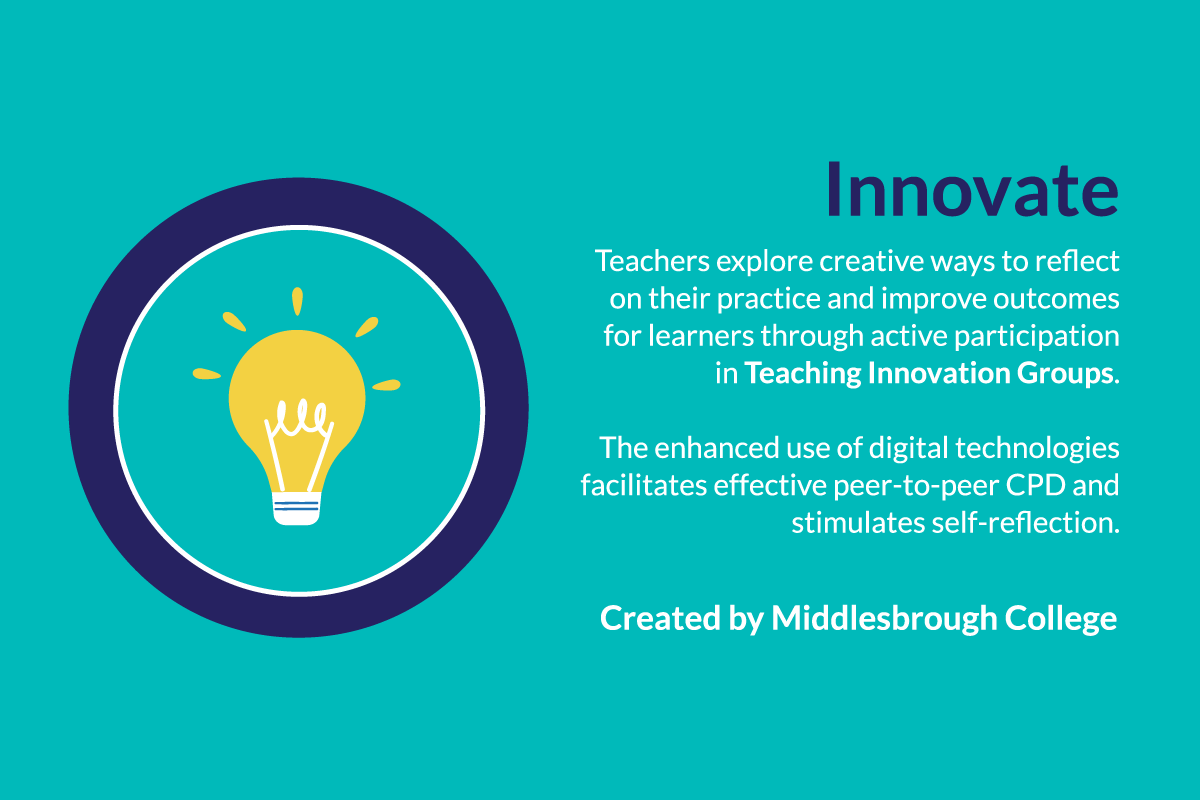 'In order for students to learn they must do something'. This ideal is the same for all those who teach or support education and training. At times, well intended, top-down approaches to CPD can be too broad and not specific enough to meet the needs of individual teachers. In addition, measuring the impact of generalised CPD on learning and progress is a constant challenge.
In response to this, we at Middlesbrough College asked ourselves two simple questions:
What CPD should teachers immerse themselves in that will have a direct impact on their students?
Who should be responsible for identifying what this is?
The answers seemed strikingly simple: professional teaching focused CPD should be explicitly tailored to a) the teaching practice needs of the teacher and b) the pedagogical needs of their students.
As a result, the Middlesbrough College Teaching Innovation Group's (T.I.G's) were born.