So you're making the transition into a leadership role? Or perhaps you're already a leader and want to improve your skills? Either way, good for you!
Making the move from follower to being the one who guides, motivates, inspires and manages, can be a challenge. The transition takes time, experience, skills and commitment.
But fear not! We've got 5 resources to help you become a great leader.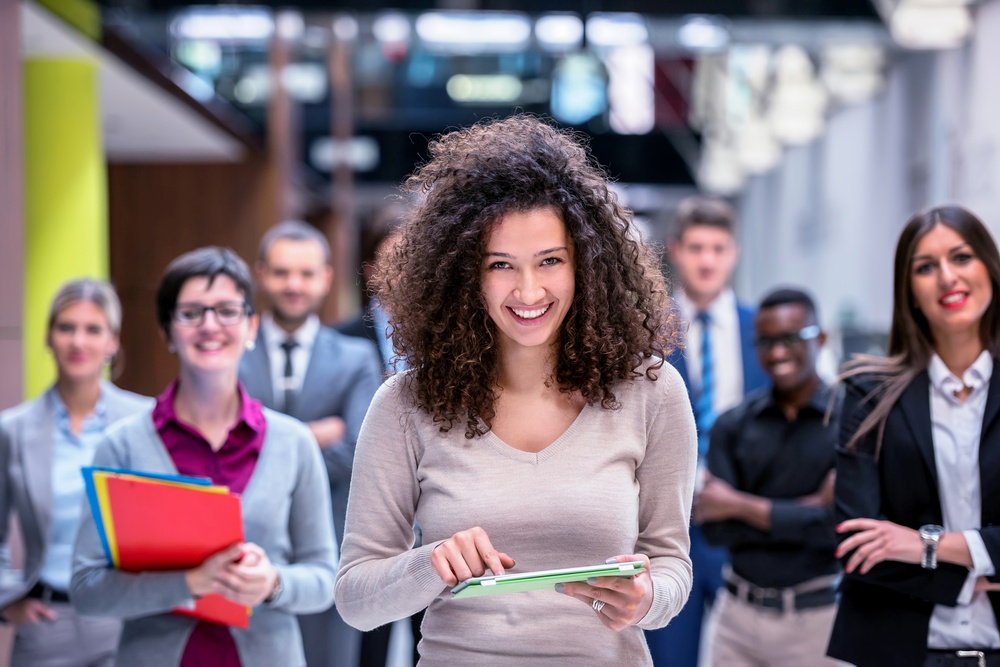 1. Leadership is not only for extraordinary people
We've all changed someone's life, usually without realising it. This is Drew Dudley's message. In his TED talk, he claims that we've taken the title of 'leader' and treated it as if it's something that we might deserve one-day. Turning 'leadership' into something bigger than us.
What we don't realize, says Drew, is that it's the small everyday moments that define leaders in big ways. Taking the moments where we truly are a leader and not giving ourselves credit for it. Meaning the biggest impact you've had on somebody's life is a moment you probably don't even remember.
Drew tells a humorous, sweet anecdote about his 'lollipop moment' to help you put the idea of leadership into perspective.
2. Effective leaders start with why
Great leaders inspire others. But, according to Simon Sinek, the reason some people are able to inspire when others can't is because they follow the 'golden circle'.
The Golden Circle
"People don't buy what they do, they buy why you do it." - Simon Sinek
Why

- your core purpose as a leader, the reason

why

you have taken on your role

How

- your plan as a leader for

how

you want to achieve your core purpose

What

-

what

you do every day as a leader to achieve your core purpose
Effective leaders start with the why before moving onto the how and the what. They determine their purpose then use it to underpin everything they do and inform every decision they make.
3. True leaders aren't always instigators
The first person to follow an instigator is really the true leader, claims Derek Sivers:
"A leader needs the guts to stand out and be ridiculed. The first follower is what transforms a 'lone nut' into a leader."
In his TED talk, he shares some amusing footage to shed some light on how one person can inspire a crowd of followers. Check it out >
4. Maximise your leadership potential
According to John C. Maxwell, leadership is influence; if you can increase your influence on others, you can lead more effectively. In his book, 5 Levels of Leadership, he explains that the challenge of leadership is to create change and facilitate growth.
"No matter where you are in your leadership, remember what got you to where you are and what can get you ahead of the next level. The goal of life is not to live forever; the goal of life is to leave something that would live forever." - John C. Maxwell
Here's a quick summary of the 5 levels:
Level 1: Position
This is the lowest level of leadership. People follow you because you are in a position of leadership and they have to. Positional leadership is the bottom floor and the foundation upon which influence must be built. Leaders at this initial level have been invited to the leadership table, but they may not yet be able to influence people outside of their stated authority.
Level 2: Permission
Leaders need to make people know they matter and focus on the value of each person, so level 2 is based on relationships. Leaders at this level listen to people and people listen to them. People follow them willingly because the leader has built relationships with them. Since they get on well with the leader, they gladly go along with them.
Level 3: Production
Good leaders don't just create nice working environments, they also get things done. This level is about gaining influence and credibility so people begin to follow you because of what you have done for the organization. This level of leadership communicates vision through actions. When people see good results, they have a good reason to follow.
Level 4: People development
'Leaders become great, not because of their power, but because of their ability to empower others.' At this level, you learn how to use your position, relationships and productivity to invest in your followers, helping them to become leaders in their own right.
This level is about understanding that leaders change the lives of the people they lead and that people are an organization's most discernible asset.
Level 5: Pinnacle
The highest accomplishment of leadership is developing other leaders to level 4 and this is what level 5 is about. It involves a high level of challenge. People follow this kind of leader for who they are and what they represent. By level 5, leaders have gained a reputation for excellence, and people follow them on account of who they are and what they represent. Pinnacle leaders create a legacy that transcends their organization and extends beyond their industry.
Want more resources like these to help you develop your leadership skills?
We've created a free e-book that goes into more detail about each of these leadership tools, plus many more, to give you and all current and aspiring headteachers and school leaders a helping hand in being as effective and inspirational as possible in your roles. Download it here >